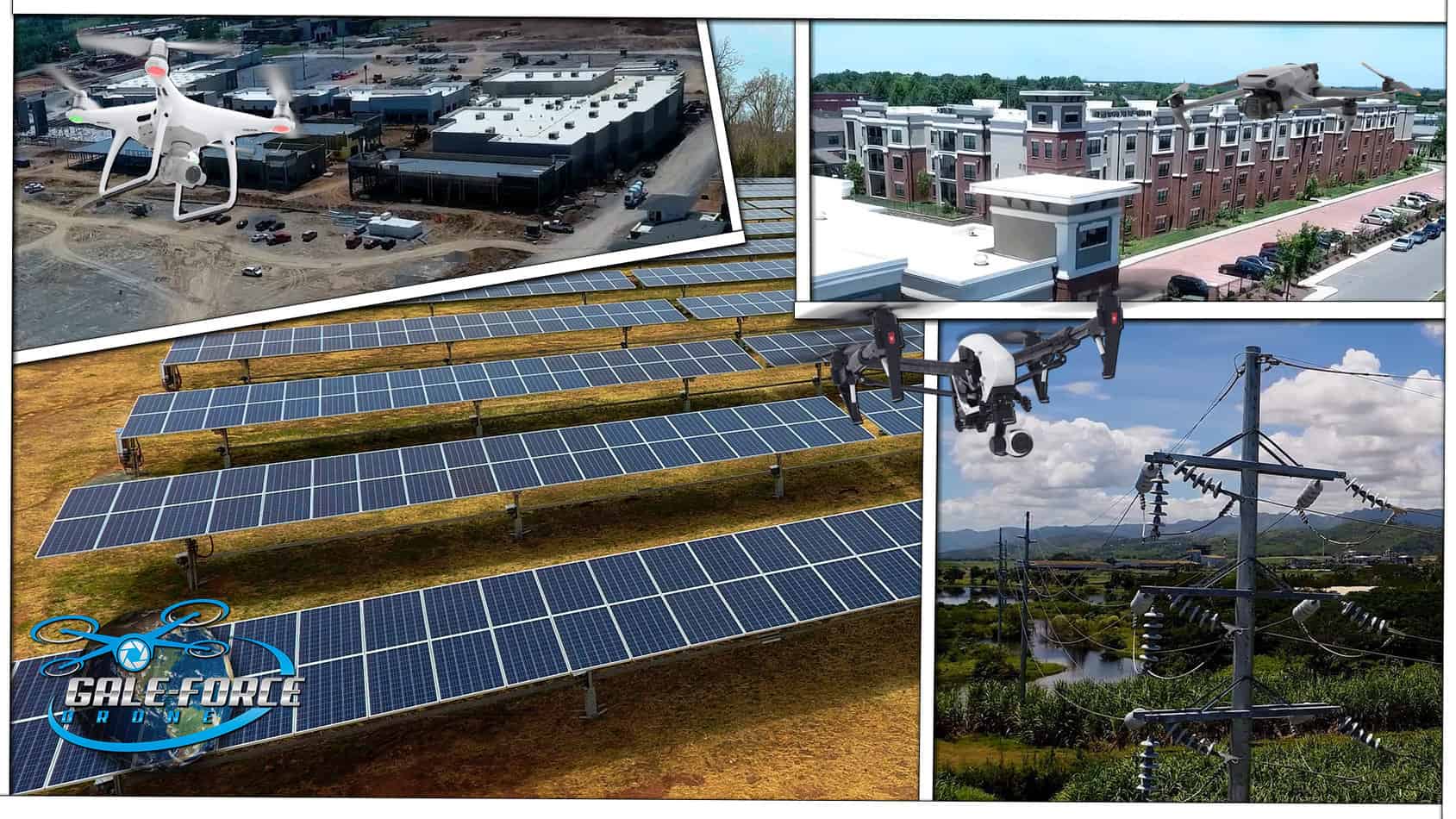 My Professional Background and Services

As an experienced professional in the drone industry, I am committed to offering practical guidance to individuals seeking to enter the Drone Industry. And with my decades long "Corporate America" background in IT Sales and Consulting, coupled with a passion for Technology and Aerial Photo/Videography, I have a ton of experience under my belt to provide real-world consulting to individuals and new startup businesses aiming to establish or expand their presence in the commercial drone industry. With my unique insights and expertise, I offer professional guidance to navigate this ever-evolving field with confidence.


Consulting Services
Through live phone or video calls, I provide tailored consulting sessions to individuals looking to establish their own drone businesses. Drawing from my "school of hard knocks" experience, I offer practical advice and strategies to help you monetize your drone skills and turn your passion into a profitable venture. Whether it's guidance on equipment selection, pricing strategies, or marketing tactics, I am here to empower you with the knowledge needed to succeed.
Brokering Services
In addition to my consulting services, I specialize in providing brokering services for companies seeking drone service providers for field operations in the Southeast Asia region. With an extensive network and firsthand experience in advanced drone operations such as LiDAR, Aerial GPS, Wind, Solar and Powerline Infrastructure Inspections, I can assist in engaging skilled operators, particularly in the Philippines, Indonesia, and Malaysia. With a proven track record of facilitating seamless collaborations, I ensure that all projects maintain the highest levels of quality and professionalism. Whether it's finding the right drone operators or coordinating complex projects, I am dedicated to delivering successful outcomes for all parties involved.
My Commitment to Excellence
I am Gale-Force Drone, and my unwavering commitment to excellence drives my work within the drone industry. Staying ahead of the curve in technological advancements and operational methods is my top priority, ensuring that my clients always benefit from the latest innovations. I continuously seek out innovative solutions to help my clients achieve their goals and maintain a competitive edge in the market. With a strong focus on developing best operational practices and delivering exceptional value, I provide advanced strategies tailored to meet the unique needs and expectations of each client. By leveraging my expertise, industry knowledge, and dedication to excellence, I consistently deliver outstanding results that propel my clients' success in the dynamic world of drones.
Personal Journey: From RC Toys to Drone Professional
As a child in the late 1960s and 70s, I was captivated by radio-controlled cars, boats, and toy helicopters. Back then, those early RC toys were crude and had severe limitations, but they left an indelible mark on me. Fast forward to adulthood, my passion for remote-controlled flight persisted. I found myself purchasing RC helicopters, hoping to fulfill my childhood dreams of soaring through the sky. Unfortunately, I was met with disappointment as these toys lacked the flight capabilities I desired. No matter how well-prepared I was, my RC helicopters often ended up crashing just moments after takeoff.
But then, all of a sudden, I was introduced to the modern drone! These incredible machines offer precise control and stability, revolutionizing the RC world. Equipped with high-definition cameras, we can now capture breathtaking aerial views and explore the world from a whole new perspective. The allure of these drones was irresistible. I embraced my inner child, pulled out the credit card and eagerly awaited the arrival of my first drone, tracking its shipping progress with unwavering excitement. It was a pivotal moment that marked the beginning of an incredible adventure in the drone industry, where my childhood fascination has become my profession.
Today, I am dedicated to sharing my expertise and practical experience with individuals who, like me, are eager to turn their passion for drones into a successful business venture. With a background in corporate IT sales, consulting, and now several years conducting drone operations, I bring a unique blend of professionalism and creativity to the drone industry.
Professional Evolution: A Journey of Growth and Expertise
In 2016, I founded Gale-Force Drone, leveraging the newly emerging drone technology to offer Aerial Photo/Videography and services to the local commercial and residential real estate industry. As my skillset continued to advance, I began to expand my service offerings into other sectors, including the solar energy and utility industries.
I soon began providing aerial survey photos construction monitoring, as well as post-construction content for maintenance inspections and content for their company marketing purposes. At the same time, I began providing visual image data for water tower inspections, cellular and utility tower assessments, and building and rooftop inspections.
In 2017, I accepted an incredible opportunity to work with a U.S. based Solar company and relocated myself and my family to work as their regional manager in Southeast Asia. I continued operating as Gale-Force Drone, providing drone services in the U.S. until 2019 when I strategically decided to close my U.S. operations and focus solely on assisting U.S.-based companies within the solar energy industry.
Since then and looking to the future of Gale-Force Drone, I have evolved into a role supporting the UAS/UAV industry by providing consulting and strategy services to clients across the United States, Europe, South Africa, and Australia, so far. With my real world expertise in commercial drone services, I offer insights into current and advancing industry trends and practices. Additionally, drawing upon my sales and marketing background, I have also found a niche providing marketing consulting and strategy services that cater to the specific needs and goals of the drone industry as a whole.
As we embark on the future, my commitment remains unwavering—to seek and implement the best solutions, staying at the forefront of technology and operational methods. I am eager to work closely with you, whether it's helping you develop and establish your new drone services business or serving as your broker, facilitating engagements with resources. Together, we will achieve remarkable results in this dynamic and ever-evolving field.