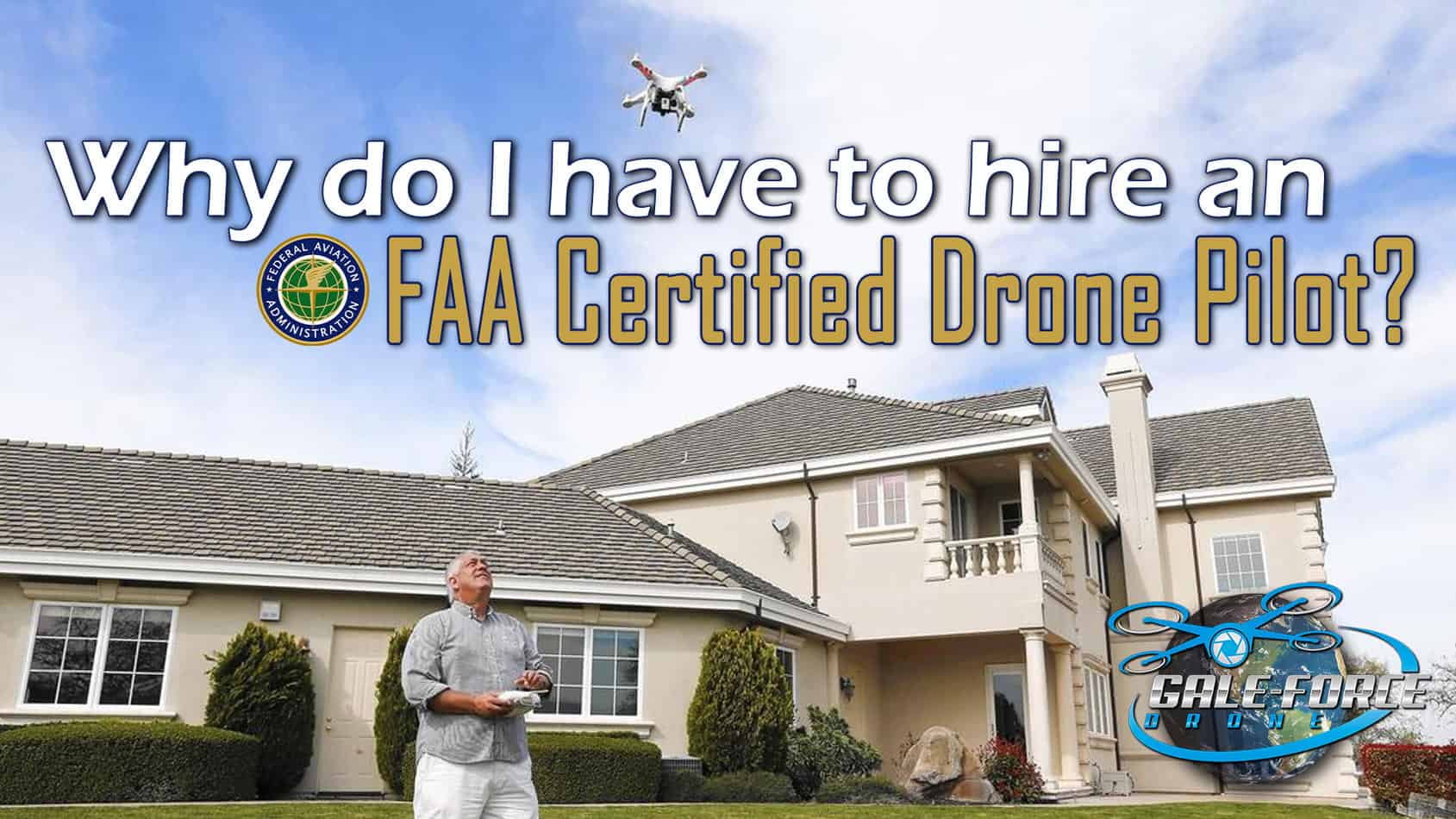 I'm a real estate agent and I just need a 2 minute drone video for my property listings; why am I required to hire an FAA certified drone pilot? Why can't I just buy a drone and do it myself?
I get this question all the time, and by the way, it's a completely valid question. Nowadays, drones have become increasingly common among friends, family, and hobbyists. Maybe they have an older Phantom or Mavic, which are still viable drones. So, why should you invest in a certified drone pilot instead of asking someone you know, or better yet, doing it yourself? In this blog, I will give you a comprehensive and unbiased answer, drawing upon thorough research as well as my own expertise.
To legally fly a drone for business purposes, an appropriate civil aviation remote pilot certification is required. Certified pilots ensure compliance, safety, and adherence to aviation regulations governed by the Civil Aviation Agency. Merely owning a drone doesn't make one certified; it entails passing specialized tests and demonstrating knowledge of aviation regulations.
Compliance with the Law: The Federal Aviation Administration (FAA) governs the airspace and sets regulations for drone operations. For any commercial drone flights conducted for work or business purposes, it is mandatory to engage a certified Remote Pilot. These certified pilots possess extensive knowledge of aviation regulations and safety protocols, ensuring the well-being of individuals, property, and other aircraft. Furthermore, certified drone pilots must undergo recertification testing every two years and adhere to both local and federal safety regulations.
Safety and Expertise: Certified pilots undergo specialized training, that includes studying aviation sectional charts that, among other things,  depict restricted airspace areas where we are required to get special permissions or waivers. By hiring or becoming a certified drone pilot, you can avoid unintentionally flying in restricted zones and facing potential consequences.
For instance, even if you believe you are sufficiently distant from an airport or military installation; is not knowing for sure worth the potential consequences? The unequivocal answer is NO. And just to be clear, if you hit google researching about fines and read that the laws are not being enforced, I can assure you, they are. And for those who have been charged, fines can range from $400 to as much as $5,500, as exemplified by the individual who had to pay the price for crashing a drone on the White House lawn! For the record, fines most commonly range between $1,100 and $2,200.
Availability and Variety: Certified drone pilots are readily available for hire, either as independent contractors or through commercial DSP's (drone service providers). They bring a range of skills and expertise to the table, making it easier to find a professional who can cater to your specific needs. Many industrial organizations now employ drone pilots for tasks such as aerial surveying, mapping, and various other functions.
Specialization: When it comes to the question of hiring a certified drone pilot, the answer is straightforward. Why not hire a pilot who does this for a living, possesses in-depth knowledge of regulations, demonstrates a genuine passion for their craft, and specializes in delivering the photo and video footage you need at a reasonable price? Additionally, considering the production aspect, which we'll talk about later in this blog, opting for a certified pilot ensures a professional and seamless experience.

My Background
To give you some background on me and why you should listen to me. With a 30-year career as a corporate consultant in the field of IT, I have assisted countless organizations in developing world-class solutions for their IT infrastructure. This encompassed everything from network infrastructure and security to data room servers and storage for efficient application and data management.
Understanding the Value of Proper Business Practices
Having worked extensively to provide the client with the best and most for their money, all within limited budgets, while also striving to maximize profits for my company, I am well-versed in the concept of cost-effectiveness. However, I learned early on that cutting corners in an attempt to save a few dollars typically led to higher costs in the long run. In the construction industry, they say "measure twice, cut once." Similarly, in any intensely competitive market, regardless of the industry, it's always better to make informed decisions and do things right the first time to get the best results. Right? And in my opinion, this principle applies to the choice between hiring a professional and attempting a DIY approach.
Commitment to Integrity and Client Satisfaction
Throughout my career, I have stood firm in the philosophy of maintaining the highest standards of integrity, and I take pride in the fact that I have never lost a customer due to overselling a solution. By providing properly certified resources, I gained the trust and respect of my clients by always prioritizing their best interests. By consistently keeping their needs at heart, I have built enduring relationships based on trust and mutual satisfaction.
If you're still reading, then it's obvious to me that you are serious about this question, so before I lose your attention, enough about me, let's get into it!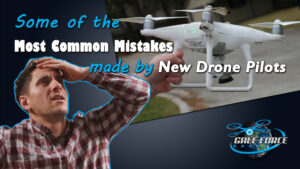 Click into my article "Avoid these Common Mistakes made by new Drone Pilots" to learn more about why hiring a certified drone pilot makes the best sense.

These days, certified drone pilots are more and more readily available, with operators located within a 5 to 20-mile radius in most markets. We drone pilots love what we do, we take it very serious, and we will not hesitate to drive a few miles to your location to perform the shoot.
I have a great client just outside Nashville Tennessee that calls on me to provide aerial marketing photo and video, as well as roof inspection photos for their apartment and condominium communities. We have a pre-arranged agreement to provide roof inspection photos to give them high resolution media that they can review and share with their maintenance contractors, as well as meeting their requirement to provide periodic inspections so their finance banks to ensure proper asset maintenance. So simultaneously I produce a marketing video taking in the facility, the amenities as well as the perfect sunrise over the pool, or the lighted clubhouse at dusk.
An Unforgettable Drone Adventure.
I explain all of that to share an interesting experience I had with the same organization during a property shoot in a very rural area. It was a nearly two hour drive from Nashville only to meet a locked gate. So here I am, with all my gear scaling a barbwire fence only to then have to hike up a near mile driveway to the actual home. The entire time I am flying the property, I was relentlessly attacked by tiny flying gnats, despite my futile flailing and flapping. By the way, I keep a can of insect repellent in my backpack ever since! The moral of the story is this turned out to be one of my favorite shoots. The property was nestled in a valley between two mountains and I now use the footage on my marketing platforms to this day.
To wrap up the point is to say that I love what I do. Drone operators are willing to go the extra mile, scale fences, and fend off bugs to capture the footage you need! So, when you engage a certified drone pilot, you can be confident that their dedication and passion will ensure they go above and beyond to deliver exceptional results.
This is the actual video I created for the client.
Now that you have decided to hire a certified drone pilot, just follow these steps to find the perfect fit for your project:


Define Your Requirements: Clearly communicate your needs to potential photographers. Ask about the entire deliverable, request samples from their portfolio, and ensure they can meet your expectations in terms of video quality and production.
Consider Editing Options: If you or your organization already have video and photo editing skills, you can ask for raw footage only. Specify the file format you prefer, and the photographer should be happy to adjust their price accordingly.
Specify Your Needs: Before you contact a drone operator, know what you want and don't hesitate to be specific about what your preferences and/or requirements are. Tailor the package to suit your exact needs, ensuring you receive the desired deliverables. A reputable drone photographer will appreciate your clarity and provide a custom quote based on your requirements.
Assess Experience and References: Inquire about the drone photographer's experience and ask for references if necessary. Their response to this question is an easy way to gauge their credibility and professionalism.
Evaluate Equipment: You may not be an expert on drones, but if you ask the question they will tell you. A camera capable of recording 4K footage at a minimum of 60fps is generally recommended for high-quality results. You can also consider the photographer's gear as an indicator of the content they are able to produce.
Insurance Coverage: For sensitive properties, request the photographer's current insurance certificate. A reputable professional will carry liability coverage, typically around $1 million, to protect both you, and themselves.
Availability and Turnaround Time: Discuss the photographer's availability and consider weather conditions. I once had a shoot in Nashville in December that took a month to shoot due to weather. A good aerial photographer is going to want blue skies and green earth to get the best footage. Ensure their schedule aligns with your project timeline.

If you follow these guidelines when searching for a skilled certified drone pilot photographer, you should have no problems finding a great resource at an affordable rate. You want to find a partner that understands your requirements and shares your vision. Personally, I care more about relationship and partnership than I do about a single transaction. I make it every priority to deliver the highest quality work because it is my passion, and you should expect nothing less from a reliable partner that will continuously go the extra mile to earn your ongoing business and exceed your expectations for the long haul.