How to transition from Drone Amateur to Aviation Professional
As a Drone Startup, it is imperative to professionalize operations for your drone startup business in order to gain credibility as an aviation professional and stand out from the crowd with potential customers, regulators, insurers, and investors. Below, I provide the following guidelines:
Establish Standardization Policy
Establish Training Policy
Establish Safety Policy
Establish Operation Checklists
Evolution of the Aviation Industry
There was once a professional discipline that was comprised only of scientists and engineers attempting to turn a conceptual idea into reality. Once it was successfully demonstrated, it became a playground for hobbyists and aficionados. The military took notice and found a way to use it for national security purposes. Soon thereafter, the domestic industry found commercial use cases for it, and began to integrate it into their operations. Soon, it became its own burgeoning industry that earned government regulation, and technological improvements continued to make it more accessible to the general public while also expanding its usage throughout society.
Sound familiar? I'm talking about Manned Aviation. I'm also talking about *UN*manned aviation, aka uAS, uAV, or Multi-Rotor and Fixed-Wing Drones. The two disciplines are different sides of the same industrial coin. Perhaps we can learn from aviation history to provide some guidance to our future and professionalize operations for your drone startup.
The Legacy of Aviation Continues...
Legacy aviation (that is, airplanes with humans inside) has had about a 60-year head start on unmanned aviation. It was birthed into a world that previously had no motivation for technological development or regulatory policies. As its value was demonstrated to the general public, the level of interest rose, followed by a corresponding increase in societal contributions to its advancement.
Drones have followed a similar path. Once it became evident that there is a useful role for these systems in our society, stakeholders started coming out of the woodwork to accelerate them to their maximum potential.
With great power comes great responsibility (or so says Uncle Ben). Greater controls were placed upon the legacy aviation industry not in an attempt to restrain it, but in an attempt to limit its path to the widest adoption, for the greatest good. Likewise, controls are being placed on the unmanned aviation community in an attempt to wrangle in the good while expelling the bad, in the name of using drones to their maximum potential. Thus the need to professionalize operations for your drone startup business is important to not only your business, but to the Drone Service Provider industry as a whole.
The following figure depicts an approximate timeline of the evolution of manned aviation—starting from the first powered-flight experiments, into the highly-respected industry it has become.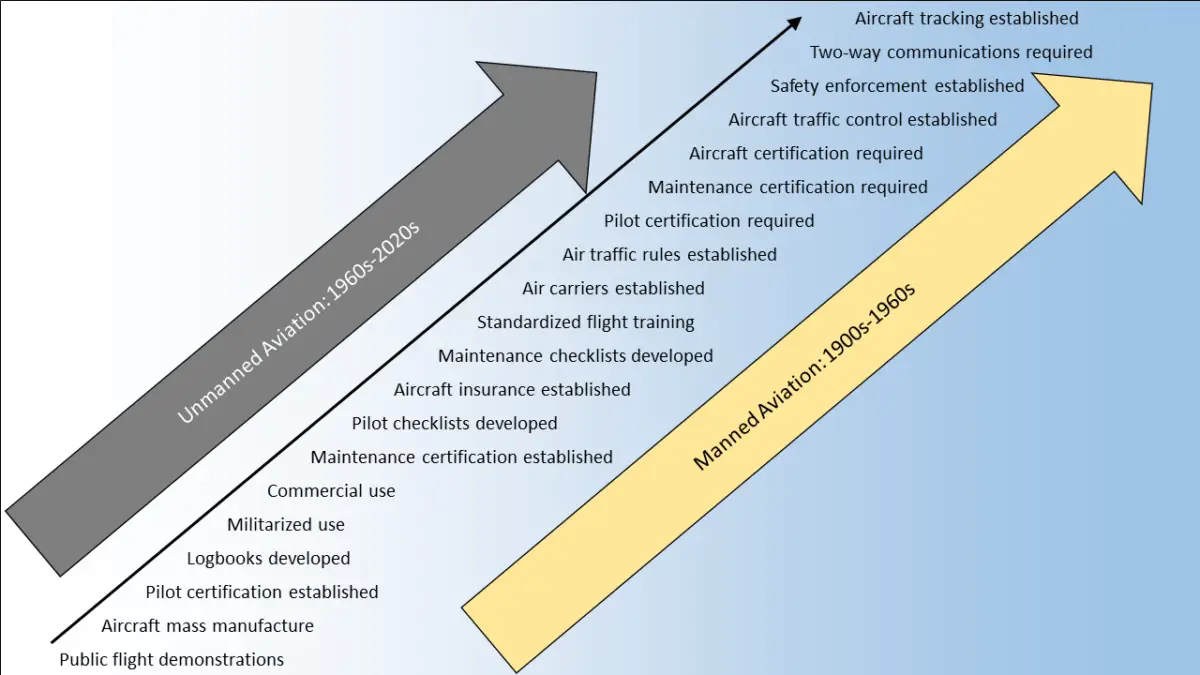 As you can see, the drone community has evolved much along the same path as its legacy counterpart, even if it bypassed a few steps along the way. The current status of the drone ecosystem is in approximately the same place that legacy aviation was as it emerged from its Golden Age into the Era of Prosperity.
Aviators have always had a knack for self-regulation. All standards, policies, and best-practices have originated from industry insiders — not from an attempt to stifle innovation, but out of a desire to grow the industry in a healthy way, expanding to the all corners of the earth. And we are seeing this in the drone community as well; drone professionals are rising into leadership positions across industry and government, shaping policy to ease the insertion of drones across the private sector.
What future legacy aviation regulations might be enforced upon the drone community? We don't know. But, we do know that we can learn from our legacy aviation forefathers, and adopt the principles that have led to the integrity and credibility found in manned aviation.
Why Standardization Policy Matters
As you begin to professionalize operations for your drone startup, the following are some things to think about that may help you gain perspective.
If every can of your favorite soda tasted different, would you still buy it? If your favorite pair of shoes had a different fit and color from one another, would you still wear them? If traffic lights did not behave in such a predictable manner, would you still feel safe on the road?
If your drone photographs look different on every job, will your clients keep coming back for more business? If you use a different procedure for clearing airspace and flying your drone every flight, will ATC keep giving you airspace authorizations? If your drone behaves differently every flight, will you keep using it?
In aviation circles, the word "standardization" is a powerful word. Standardization leads to safe, predictable, and repeatable operations. The procedure that worked yesterday will work again today, only if it is conducted in an identical fashion.
Standardization leads to three beneficial results:
Safety
Predictability
Credibility
This is a lesson that our legacy forefathers learned long ago, and it is slowly gaining traction in the drone world as well. The equipment is usually pretty predictable; the human behind it is less so. This is especially true for a drone business that uses multiple pilots — if a client will have a different experience between Pilot A and Pilot B, then Pilots A and B are showing poor standardization, and the business will suffer.
Have you ever forgotten to pack a battery or SD card? Have you ever forgotten to download the photos after a flight and clear the memory? Have you ever forgotten to notify local ATC when your flight was complete? If so, you are showing poor standardization, and your business will suffer.
Your first step to standardized operations is using good, reliable equipment. You want your systems to be very predictable, with few surprises. You want equipment that will fly the same way, every time.
My Top 3 Drone Recommendations for your Drone Startup Business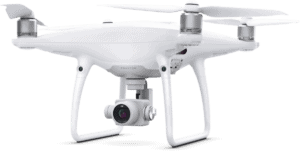 The DJI Phantom 4 Pro or the Phantom 4 Pro V2. For the 'Phantom' type platform, is a great entry-point model based on the following specs:
Camera Quality – Video – the Phantom 4 Pro records up to 4K, with a maximum bitrate of 100Mbps. With an ISO range of 100 to 6400
Camera Quality – Photo – the Phantom 4 Pro boasts a superior 20-megapixel shooter and its ISO range is an impressive 100 to 12800. It offers burst shooting with 14 images at a time, along with all the other modes you'd want.
Automation Tools – Obstacle Detection – the Phantom 4 Pro has stereo vision sensors in the front, that when coupled with the same sensors in the rear, and infrared sensors on each side, is proven to ensure avoiding obstacles and preventing any crash incidents.

Overall – If you truly want the best drone in the Phantom series, the Phantom 4 Pro V2.0 is one of the top 3 prosumer drones recommended for your drone startup business.
For current model details and pricing, please click HERE.
The DJI Mavic 2 Pro Series

The DJI Mavic 2 Pro platform is an ideal entry-point drone if portability is a priority.
Below are a few of the differentiating features between the Mavic series drones for consideration depending on the services you are currently or planning to offer:
DJI Mavic Pro – 12 megapixel resolution with a 1/2.3-inch Image Sensor, ISO range from 100 – 3200, and 60Mbps Video Bit Rate, 2.4 GHz frequency
DJI Mavic 2 Pro – 20 megapixel resolution with a 1-inch Image Sensor, ISO range from 100 – 12,800, and 100Mbps Video Bit Rate, OcuSync 2.4 to 5.8 GHz auto-switching
Mavic 2 Enterprise Advanced– [contact me for pricing before you purchase] (Visual/Thermal) 48MP with 32x zoom, ISO range from 100 – 12,800 (auto), 100Mbps Video Bit Rate, (Thermal) 640×512 Sensor Resolution, Photo and Video Capable, OcuSync 2.4 to 5.8 GHz auto-switching

Obstacle Detection

– the Mavic 2 Pro series offers Omnidirectional Obstacle Sensing on all sides, top and bottom, and proven to ensure avoiding obstacles and preventing any crash incidents.
For current model details and pricing, please click HERE.
DJI Inspire Series | Inspire 1 and Inspire 1 V2.0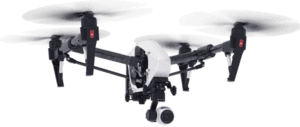 In the following section, I discuss the DJI Inspire 1 series drones. This platformis slightly larger than the Phantom "type" drones, but is a versatile quad-prop system that is well suited to perform the services I listed for the Phantom and Mavic drones. However, the Inspire series gives you added flexibility in that you can switch cameras or sensors.

The DJI Inspire 1 and the Inspire 1 V2.0 can be purchased as new, but for the new startup business, is also available as REFURBISHED and/or used. I am browsing eBay and I am finding many appealing options. From new and never used, to factory refurbished, and lightly used, there are plenty of options to consider. As you search the listings, take time to educate yourself on the accessories and prices. I see a bundle being sold by an individual that includes additional batteries, props, battery chargers, as well as 3 different cameras, including the Zenmuse XT2 which is an expensive sensor if purchased separately.
It is important to make this solution your first consideration. If I had it to do over again in the beginning, I would have gone this route. Outfitted with an Inspire 1, I would have been able to carry out all of the work I did with my Phantom 4 and Phantom 4 Pro, and I would have been able to take other projects that I passed on because of my equipment limitations.
At this price-point, you are spending about the same as you would if you purchased the Mavic 2 Pro Enterprise Dual (thermal). But with the Inspire 1, you are sporting industrial grade cameras and sensors rather than the limited sensors on the Mavic. Having this drone can help thrust you in to higher grade, and better paying opportunities.
*Before you purchase this drone, please contact me direct to provide a discounted price through my preferred DJI Enterprise Dealer*
When considering startup budget vs. ROI (return on investment), the Inspire 1 series drone over the aforementioned Phantom and Mavic series drones will pay for itself far more quickly because of the projects you will be able to take on. In my opinion, this makes the Inspire the better of the top 3 prosumer drones for your drone startup business.
Below are a few of the differentiating camera/sensors that the Inspire 1 offers:
Interchangeable Cameras | Sensors
For current model details and pricing, please click HERE.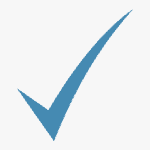 What are some items to professionalize operations for your drone startup? Here are a few considerations.
Checklists. Professionals use checklists. Every time.
Safety equipment. The difference between a "T-shirt and jeans" pilot and a "hardhat and vest" pilot is a very powerful statement to your clients.
Voice communications. Pilots love talking on the radio, because (a) they get a chance to sound cool, and (b) good communications increase the collective level of comfort. Even though you're perfectly capable of flying your drone without helicopter pilots ever knowing you were there, don't you think they'd feel comfortable knowing exactly where your drone is at?
Zone marking. Even though it is hard to be surprised by a helicopter landing on a road or in a field, the area is usually marked off by cones and/or people before it lands. This keeps people away for their own protection. When you are flying your drone in the vicinity of bystanders, do they even know that your drone is in the area? How safe are they?
Currency. A pilot always knows exactly how current he is in specific skills, and he knows when he's too rusty to do it reliably. He won't fly a night VFR flight if he hasn't even flown daytime in 90 days. He won't fly IFR in poor weather if he hasn't practiced his IFR procedures on a clear day since last year. What specialty skills are you using that need a refresher before you do them in front of a client? When is the last time you practiced flight without GPS guidance?
Ground training. Good pilots keep up-to-date with the latest aviation rules, safety best-practices, and unusual airspace activity. They participate in discussions with other aviation professionals to help everybody fly safer and better. They keep records of these sessions to demonstrate continuous process improvement. If a client ever asks you to prove that you are following the best safety practices before flying over his solar farm, could you do it?
Preflight inspections. A pilot always knows that his oil reservoir is full, and that his tires are inflated, because he checks them before every flight. He knows that his throttle is working before he takes off because he checks it on the ground. When you first lift off, are you 100% confident that your propellers won't come flying off? Did you even check them first?
Maintenance program. Pilots know that some components of their aircraft won't last forever, and they replace them before they are in danger of failing. Some examples include batteries, oil filters, and tires. Do you know how close your batteries are to an in-flight failure? How many charging cycles have they gone through?
Define Your SOP (Standard Operating Procedure)
The most prosperous drone businesses achieved their success not through superior airmanship or exquisite equipment, but through a highly standardized approach to drone operations. They instilled a culture of safety in their pilots, and followed a rigorous approach to air and ground operations.
Even if you are a business of one, there is no reason that you cannot use this same approach. We previously wrote about following safety guidelines, and strongly encourage you to follow this guidance.
When you are ready to take your operations to the next level, we strongly encourage you to professionalize operations for your drone startup by developing your Standard Operating Procedures (SOP). This is the written document that explains how your drone startup business will conduct operations the same way, every time. It encapsulates everything we've discussed in this article, and can be a useful tool to demonstrate your business' credibility in a competitive market.
Here is a sample outline to consider when developing your own SOP.
Local Policy

Airspace

Waivers/Authorizations

Pre-Flight Procedures

Crewmember Requirements

Remote Identification Requirements

Communication/Notification Requirements

Preflight Brief

Flight Profile and Configuration

Weather

NOTAMs

Safety Equipment

Crew Resource Management (CRM)

In-Flight Procedures

Preflight Inspection

Site Preparation

Airspace Clearance

Hover Checks

Manual Flight Procedures

Automated Flight Procedures

Landing Procedures

Emergency Procedures

Postflight Procedures

Postflight Debrief

Site Cleanup

Flight Logs

Data Download

Communication/Notification Requirements

Preventative Maintenance

Daily Maintenance

Weekly Maintenance

Monthly Maintenance

Quarterly Maintenance

Annual Maintenance

Flight Administration

Crewmember Records

Currency Requirements

Periodic Training

Equipment Records

Accident Notification
There's an old saying… "An ounce of preparation is worth a pound of cure". As a drone startup business owner, you want your flights to be very predictable. So do your customers. So do your banker and insurance agent. One way to ensure predictability is through professional, standardized operations. Surprises are great on your birthday, but they are awful at the job site.
Do yourself a favor, and professionalize operations for your drone startup today. Follow your checklists, and create your SOP. It is a little work up front, but you will see it reflected in your bottom line before long.
If the entire drone community learns to operate in a professional manner, then we will soon enjoy the same benefits of manned aviation. And that's good business for all of us.
How To Get Your FAA Part 107 Pilot Certification
If you are serious about making money with your drone, whether it be Real Estate, Aerial Inspections, etc., then you will need, from the FAA a 14 CFR Part 107 certification.
The best source for your training can be found by clicking on RemotePilot101. Jason Schappert is a pilot and author of 8 best-selling aviation flight training books. While studying and taking tests is not the most fun, Jason breaks it down into 10 easy to follow (at your own pace) video lessons. These lessons are straight and to the point giving you the exact knowledge, nothing less, nothing more than what you need to pass the exam. Additionally, he is continually updating the training to keep it relevant to any changes to FAA regulations. This membership is a 1-time subscription – for life! So when you're 24 month renewal comes around, just sign in to RemotePilot101 and refresh your training.
Just remember, if you are flying commercially, you will need your Part 107 certification. It's not hard, you can do it!