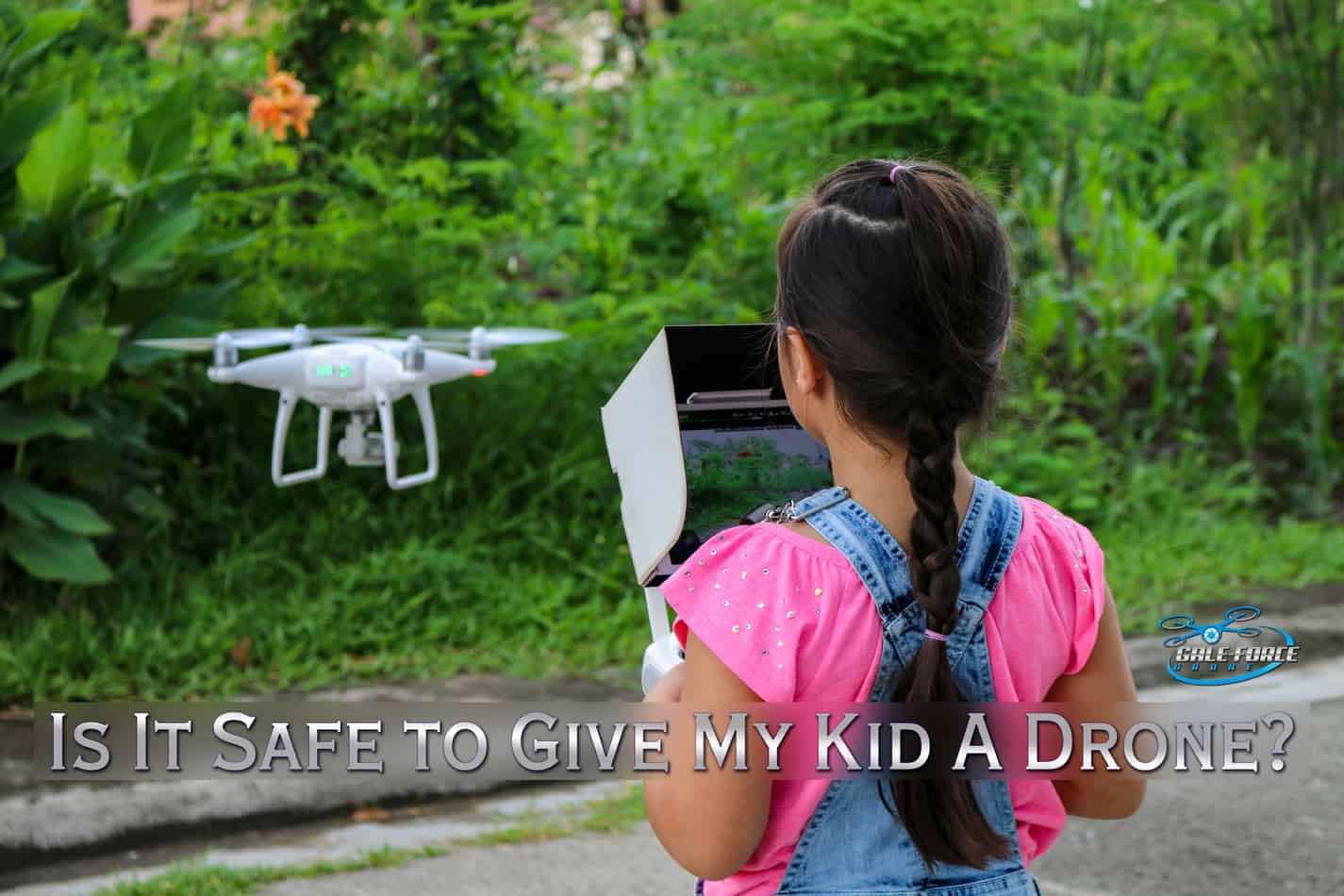 Parents Top 3 Considerations Before Giving Their Kid A Drone
1) Appropriate Age - Most toy drones are recommended for ages 8 and up, however, it is the parents discretion to determine what is the best age for their child to start learning how to fly a drone. 2) Parents should invest in learning general drone rules, particularly those regarding safety. Be aware of the flight area, and courteous to people and homes surrounding the flight areas. 3) Parents should ALWAYS be present and monitoring the child's drone flight activity.
Should I Give My Kid A Drone For Christmas?
With the Christmas season right around the corner, drones are one of the hottest items on kids, of all ages, Christmas list. You might be asking yourself, should I give my kid a drone? What is the best children's drones with camera under $100? I will address some of your questions and hope to be helpful as you enter in to the decision to purchase your child a drone for Christmas.
Greetings Readers! Welcome and Thank You for checking in! Please share with your friends and family and leave questions and comments! And to my faithful readers! You know who you are and I thank you for your consistent support!
In today's article, I would like to talk about drones for kids, learning drones and drones for beginners. As a commercial drone operator, whether I am flying recreational or on a commercial shoot, it is frequent that people will sidle up beside me watching me flying my mission, either watching the drone, or leaning in over my shoulder watching the controller screen. It is also a lot of fun to find myself surrounded by children watching the drone in amazement, laughing and posing for the camera! While I actually enjoy the interaction, when I need to be focused with no distraction, I just launch from a more discreet location, which brings me to why I am writing this article.
What Is The Best Drone For My Kid?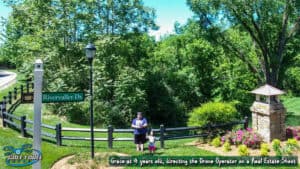 My oldest daughter is almost 8 years old and I enjoy taking her on drone shoots with me. She is a great sidekick and it's a good daddy/daughter activity for us. She has grown up watching me fly the drones, so for her it's not necessarily any big deal, but she has often asked me if she can fly the drone sometime. If you're like me, you may not want to let your 7 year old play with your expensive drone gear, especially if it is related to your livelihood. So, I have started researching kid-friendly drones to see what makes sense. My wife is also interested in using a drone to implement some aerial shots into her daily vlogs. That being the case, I am factoring into my research both kid-friendly options that also have a good camera. Having a personal preference to DJI drones, there are quite a few options to consider. However, even with their entry level drones, you're still going to spend about $200 to $300 and it would be an epic tragedy to lose or crash your shiny new drone within the first day. SO with budget in mind, let's take a deeper look into what we can get in the $100 or less price range.
My Top 5 Picks For Drones Under $100. I have been researching drones for a couple months now, and measuring by three parameters:
Priced under $100
Minimum 720p HD camera integrated
Minimum 4 out of 5 star review on Amazon. Below is a narrowed down list, in no particular order, that I am considering.
– Hubsan X4 H107C 4-Channel Remote Control Drone With a $25.99 retail price and a 4 out of 5 star rating, this drone chassis comes in a variety of color combinations and has a lightweight airframe with good durability and features a 2.4 GHz controller. The drone has a range of about 50 to 100 meters and a battery flight time of about 7 minutes. The latest 6-axis flight control system makes for a smooth and stable flight. The package includes the Quadcopter, Integrated 720P HD camera, Protection Cover, Spare propellers and USB Cable.
– Syma X5SW FPV 4-Channel Remote Control Drone – with a $49.98 retail price and a 4.4 star rating, this drone features a 2.4Ghz 4-channel controller and a 6-Axis Gyro with a 2MP HD integrated Camera. The Real-Time FPV allows the pilot to view photos and video during flight. The controller is compatible with both iOS and Android phones with an integrated phone holder on the controller.
Holy Stone F181W 1080P FPV Drone – retailing at $79.99, this is another highly reviewed drone with 4+ out of 5 stars. This drone features a 1080p wide-angle HD camera, Altitude Hold Function, that provides the operator the ability to release the controller sticks and the drone will hover at the same height. With a 4 channel, 2.4GHz radio, the range is listed as 50 to 100 meters and a battery flight time of about 20 minutes. The package contains 2 batteries, spare propellers, the controller and drone with propeller protectors.
Click Ryze Tello – at $99 MSRP, this drone is exceptional with a 4 out of 5 star rating, offering industry leading technology from DJI. With a flight time of about 13 minutes, and smart switching antennas, you have a range of about 100 meters and an HD camera transmission at 720p. The camera offers electronic image stabilization and fly by FPV goggles or the screen of your phone. You can launch the drone by a simple toss into the air and you're off. With a weight of 80 grams, and removing the prop guards, the drone can fly at up to 10moh or 16 km/h.
 
W
How Old Does My Child Have To Be To Operate A Drone?
I will be careful in answering this question. The youngest age allowed to apply and test for the FAA Part 107 sUAV certification is 16. Another consideration might be to observe the appropriate age recommendation listed on the label of the drone you are purchasing. Toy drones, for instance, are often labelled as appropriate for ages 8 and above. Most of these drones have a limited range, are usually equipped with prop guards and are no more dangerous than other remote controlled toy helicopters or airplanes. Additionally, the quad propeller drone can be far more stable in comparison and thus safer for kids to operate.
A few things that we as parents should be aware of before putting a drone into the hands of our children.
Don't take my word for it. Drones are a bit more sophisticated than your Etch-A-Sketch or Mr Potato Head. But, then again, our kids are more sophisticated than we were at their age. Drones offer a range of capabilities and while a toy drone may not be capable of flying above the legal 400' elevation, you still want to make sure to know where drones are allowed or not. Believe it or not, if you're visiting a state park, you might get a tap on the shoulder by a park ranger letting you know that drones "are not allowed". Just take a minute and hit google to make sure to be cognizant of any rules relating to your area and you'll be fine.
Be sure to hang out with your child while they are flying the drone. Aside from all the legal jargon, rules and regulations, take time to chat with your kids about the common sense stuff; safety, for example, being the foremost of importance. Help them to take notice of their surroundings, people, cars, other homes, trees and powerlines just to name a few. Also, be sensitive to people around you. The biggest complaint people have about drones of any sort is invasion of privacy. As a rule of thumb, if your child is uncomfortable asking permission to film people, then it's best not to film people. It's just a good idea all around to be close by while your kids are flying a drone, which leads to the next point.
Take advantage of the time you are spending with your kids and make it a teaching opportunity. The Drone (sUAV, sUAS) industry has evolved quickly into a multi-billion dollar industry. What might be "just for fun" now, could become a passion and evolve into a career path for your child. A broad range of industries are implementing drone utilization as a means to improve productivity and lower operational costs. From real estate marketing to land development, mapping, engineering as well as cinematography are just a fraction of the commercial uses of drones. Use this playtime to have fun and learn at the same time!
Let's not get so serious that we forget that there are many ways to enjoy this toy as a toy. Kids of all ages are having fun with drones, piloting these tiny ships through the air, performing tricks, taking pictures of your house from above the treelines, or filming their siblings and friends surfing at the beach. There are also drone games such as obstacle courses and races, contests to see who can do the coolest tricks, and whatever else their imaginative minds can conjure up!
Not the last and certainly not the least point I might offer is to be patient. Getting started with a drone is like anything else. Practice makes perfect, trial and error and being willing to work through the learning phases. On the flip side of that coin is the kids will more than likely crash and even damage the drone or lose it in a tree. The best thing to do is start out with one of the lesser expensive drones I listed above to get through the initial learning stages, then graduate up to drones with more capabilities and functionality. It can wear on a parent's patience if we let it. Just be aware going in that you might have to deal with some of these challenges and you won't be blindsided.
Should I warn my neighbors that we bought our kid a drone?
As I mentioned already, we should always be sensitive to people around us. Whether we are at the park, the beach or at home, it is important to keep the safety and privacy of those around us as an important priority.
Make sure your kids understand not to fly their drone directly over a neighboring home or yard. It might be a good idea to let your neighbors know that your child has a drone, so not to be alarmed if they hear or see it flying nearby. Depending on the child, it might be best to set some specific boundaries for where they can fly in the neighborhood, what times it is OK to fly, etc. We should also be sure to listen to our neighbor if they voice issues or concerns and be respond in a positive manner. The last thing we want is a dispute with the neighbor over a toy!
Good communication can go a long way toward a good drone experience in the neighborhood!
In Conclusion
Speaking as a commercial drone operator, I try to present commercial drone rules and regulations in a good light. If my children show an interest in flying a drone, I will be certain to teach them the proper way to operate a drone, even if it is a toy and we are just playing. Teaching good practices from the start is the best way and will lead to a great droning experience for them and for all of us!
If you have any questions, comments or just want to introduce yourself as a fellow drone enthusiast, please leave me a note! I appreciate your interaction and also appreciate your sharing my content with your friends, family and peers! Happy Droning!