If you're a drone pilot operating in the United States, you'll need to be ready to comply with the Federal Aviation Administration's (FAA) Remote ID policy by this coming September 16, 2023. Some drone pilots are voicing their reluctance to comply, due to concerns about privacy and safety. If you're one of these, don't worry, you're not alone! In this article, we will share some of the concerns out there, as well as possible legal workarounds for Remote ID compliance that you might not have considered. So, if you're looking for ways to comply with the FAA's policy without compromising your privacy or safety, keep reading!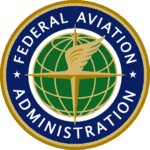 As I mentioned in the introduction, Remote ID is a policy that the FAA is set to begin enforcing on September 16th, 2023. The idea behind Remote ID is to enhance safety in the airspace and establish a framework for Universal Traffic Management and Urban Air Mobility by requiring Pilot/Operators to broadcast their location, as well as the position of the drone to the public. 
As a drone pilot myself, I have had my fair share of encounters. While none of these incidents were serious, there was one instance when a hostile security guard approached me, insisting that I was not authorized to operate my drone, even though I had all of the appropriate approvals, had signed in at the security desk, and further, was flying in unrestricted airspace.
If I am flying in a public location, I always try to find a discreet spot away from people and try to avoid drawing attention to myself to prevent any confrontations. It's precisely this kind of situation that's causing some drone pilots to be hesitant about complying with the regulation, its a simple fear for their privacy and safety.
Click in to my article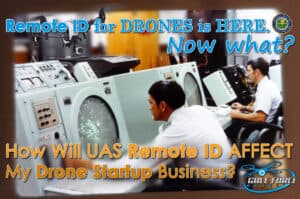 "What is Remote ID and Will it AFFECT My Drone Startup Business?" for more in depth information on Remote ID.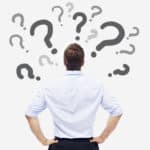 For Drone Operators, the reluctance to comply with the Remote ID policy is not a matter of rebellion, but rather, the primary issue is around the requirement to broadcast their location, and the concern that this will, no doubt lead to more confrontations with both civilian and uninformed citizens.
Another concern for Drone Operators is the unnecessary disruption to the operation. As drone pilots, we already deal with challenges such as deadlines and weather conflicts, and these unnecessary disturbances, so broadcasting the location of the operator could attract random people accosting the drone pilot and disturbing the operation, causing a significant inconvenience.
The reality is that drone pilots have been faced with a range of incidents, stories of being accosted, even shot at to having their equipment destroyed. Understandably, the safety of the drone community is a significant concern, and it's natural for pilots to be wary of complying with a policy that could potentially put them in danger.
As with any controversial policy, some drone pilots are pushing back against the Remote ID regulations, and feel that their rights are being infringed upon. While safety and security are paramount, it's essential to consider the impact that these policies may have on individual freedoms and rights. As a drone pilot, we have a responsibility to follow the law, but it's also essential to make sure that our rights are being respected.
Ultimately, the concept of Remote ID in and of itself is fine, but the controversy surrounding it is a bit complex, and I see valid concerns on both sides of the issue. As the deadline for compliance approaches, drone operators need to weigh the options carefully and make an informed decision that takes into account both safety and personal liberties. I would love to hear from you on your thoughts around this.
If you feel you are in any danger, one simple way to avoid broadcasting your location is to turn off the GPS on your remote control. For example, this can easily be done on the RC Pro or RC Plus controllers from DJI, and for other remotes or drones that are not Remote ID compliant, it's even simpler.
It's important to note that deviating from Remote ID compliance is only legal if there is a safety concern.
Another way to avoid any issues is to avoid the situation entirely. We may not have a choice and need to fly in a public area, just try to set up your operation out of sight of people to minimize the chance of accosting. Additionally, being well-prepared and efficient during your flight can also reduce the likelihood of incidents. Get the drone up, get your data acquisition done quickly, get the drone down, and immediately leave the area to minimize your exposure. Keep in mind that even if you are broadcasting your location, taking these precautions can significantly reduce the risk of any issues.
In the end, the Remote ID policy is just one piece of the larger puzzle of drone regulations, and while we want to and need to comply with Remote ID, it's not always that simple. The drone industry is continuing to evolve and expand, so there needs to be a balance between safety, privacy, and innovation. As drone pilots, we have the responsibility to follow regulation, but it's also important to protect our personal liberties and get the job done without unnecessary disruptions.
In case of confrontation, I urge us all to maintain a friendly and respectful attitude. Be prepared to show your credentials, permits or letters of approval, while always maintaining a professional demeanor. By being prepared and professional, we can also help educate the public about proper drone use and foster a better understanding of the technology.
Check out this video from Ken Heron demonstrating 3rd party Remote ID add-on modules.