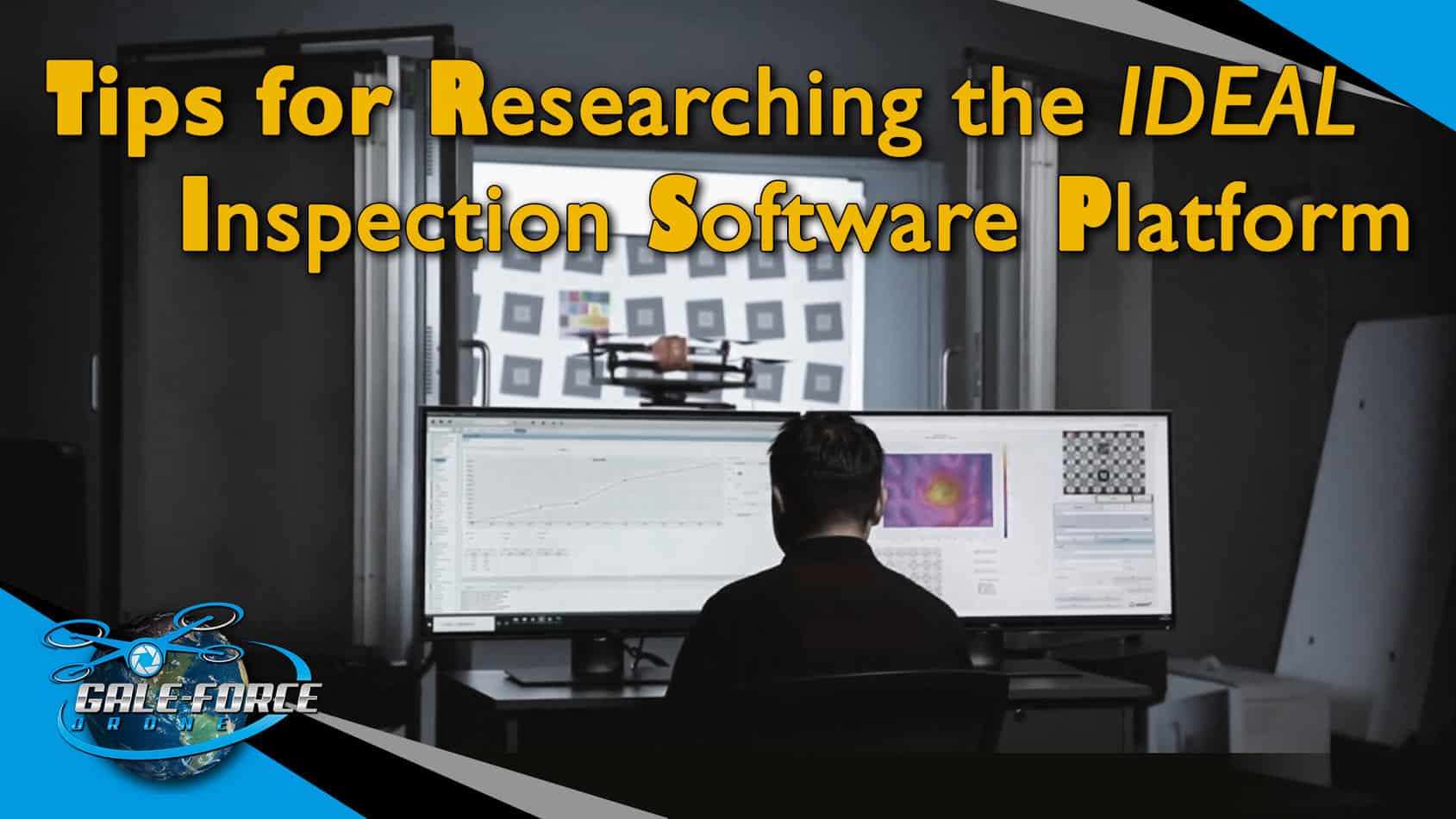 Here are 3 important considerations for selecting an inspection software platform that will UNLOCK the POWER of your inspection data offering robust data management, advanced data analysis and custom reporting capabilities that are tailored to your business needs.
Cloud-based inspection software platforms have become the mainstay for businesses of all sizes as they offer a convenient and cost-effective way to manage inspection data and generate intelligent reports. However, with so many options available, choosing the right one for your business can be a daunting task. In this blog post, we will provide some important tips for choosing the perfect inspection software platform for your business.
I go into a lot of depth in my article "How I Process My Drone Inspection Data" (just click the link)
Security is surely one of THE MOST important considerations to keep in mind as we research and evaluate inspection software platforms for our business. The platform we choose should be compliant with industry-standard security protocols and have a proven track record of protecting sensitive data. This is essential in ensuring our business's confidential information is kept safe and secure.
Data security refers to the process of protecting data from unauthorized access and data corruption throughout its lifecycle. 
As we do our research, be sure to ask the provider what security protocols they have implemented; it is important to look for a platform that employs current best practices and forward-thinking security technology to protect sensitive data during transmission and storage. Additionally, the platform should have a robust user access control system that ensures that only authorized personnel have access to sensitive data. This will ensure that your business's confidential information is kept safe and secure.
Another equally important consideration is the platform's disaster recovery and business continuity plan. It's essential that the platform we choose can quickly recover from any disruptions and ensure that our data is still accessible in case of an emergency.
We should also verify that that our platform of choice maintains the most current security patches and software updates on an ongoing basis. This ensures that the platform is always up to date with the latest security standards and that any new potential vulnerabilities are addressed.
We all hear about security breaches that have occurred, and we should be cognizant to the fact that any company, regardless of size and reputation can be vulnerable. We all use mobile devices on various networks that can add a layer of potential risk. A security breach can lead to loss of sensitive data, financial loss, not to mention damage to our reputation. It's important to choose a platform that prioritizes security and has measures in place to prevent and minimize the impact of a potential security breach.
Reliability is an obvious top consideration to factor as part of our research and evaluation for the ideal inspection software platform for our business. The platform we choose will be built on robust and scalable infrastructure, capable of handling large volumes of data and any issues that may arise.
Make a point to ask the provider if they have a documented record of uptime and minimal downtime. We need a measured level of comfort that our data is accessible when we need it, and that our business operations will not be interrupted. A reliable platform will also have a solid disaster recovery plan in place, which guarantees that our data will be safe in case of an emergency.
It's also important seek out a platform that has a dedicated support team that can quickly respond to any issues that arise. This will ensure that any problems are addressed in a timely manner and that our business can continue to operate smoothly with minimal disruption.

Integration is an important aspect to consider when researching and evaluating the ideal inspection software platform for our business. It's essential to implement a platform that functionally integrates with other tools and systems that we are already using in your business, such as other inspection data processing software(s). This helps to streamline our operations and allows us to wholly manage our data across platforms.
As part of the cross-platform integration, it is very important to ask providers if their platform offers a flexible and open API, allowing for compatibility with other systems and automate workflows that may not be possible with a platform that doesn't have an open API.
Also, with cross-platform integration, we minimize the need for manual data entry and reduce a lot of redundancy or duplicated efforts across platforms. This improves efficiencies, reduces time and costs that impact the bottom line. Furthermore, having all of our data in one place, makes it easier for us, and/or our clients to access, analyze and generate the reports from our inspection data, helping us to make better business decisions.
Choosing the right inspection software platform can be one of the most crucial decisions for our business success. As we go through our research and evaluation process, we need to consider factors such as security, reliability, and integration with other tools. We will need a platform that is compliant with industry-standard security protocols and has a proven track record of protecting sensitive data. We will want to verify that it is built on robust and scalable infrastructure. And last but not least, we need a platform that can easily integrate with other software tools we are already using. Remember that taking the time to carefully evaluate different options and choosing the right one will ultimately benefit our business in the long run.
How To Get Your FAA Part 107 Pilot Certification
If you are serious about making money with your drone, whether it be Real Estate, Aerial Inspections, etc., then you will need, from the FAA a 14 CFR Part 107 certification.
The best source for your training can be found by clicking on RemotePilot101. Jason Schappert is a pilot and author of 8 best-selling aviation flight training books. While studying and taking tests is not the most fun, Jason breaks it down into 10 easy to follow (at your own pace) video lessons. These lessons are straight and to the point giving you the exact knowledge, nothing less, nothing more than what you need to pass the exam. Additionally, he is continually updating the training to keep it relevant to any changes to FAA regulations. This membership is a 1-time subscription – for life! So when you're 24 month renewal comes around, just sign in to RemotePilot101 and refresh your training.
Just remember, if you are flying commercially, you will need your Part 107 certification. It's not hard, you can do it!