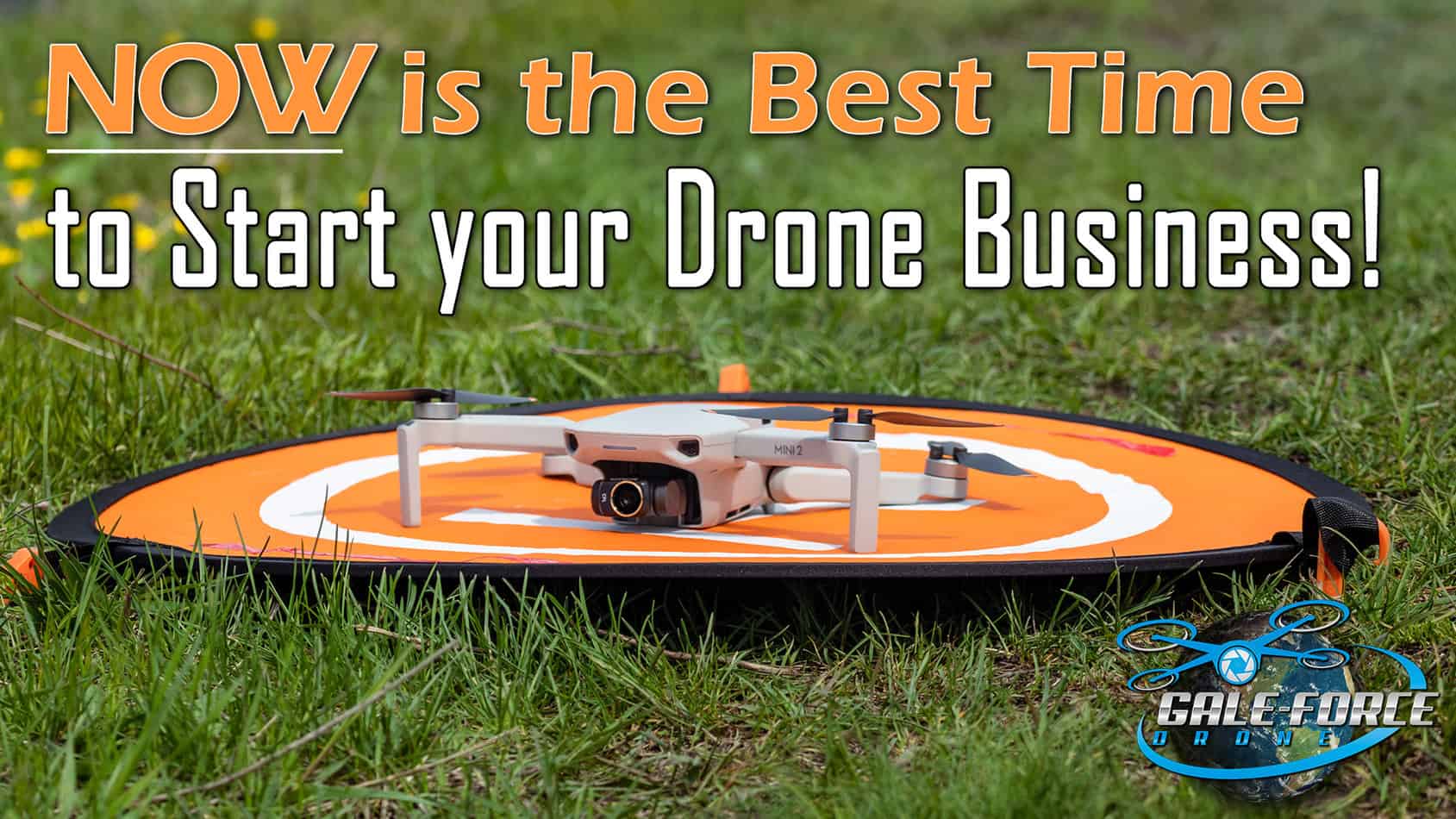 Now is the time to start a drone business and tap into the lucrative opportunities and earn money by providing aerial services, capturing stunning content, and offering unique perspectives. With the accessibility of drones and the potential for supplemental income, it's a timely and profitable venture worth exploring.
Hello and thank you for clicking into this article! Did you know that you can turn your passion for flying drones into a thriving business? In this guide, I'll show you how you can make your entry point into the drone industry and start your own successful drone business. I will be sharing key insights and advice on how to monetize your drone by developing skills and discovering your entrepreneurial potential. So, keep reading, you will be pleasantly surprised just how accessible a career in the drone business can be!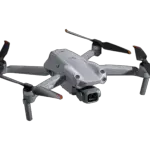 Depending on the drone you own, the earning potential can be virtually limitless. The drone industry has experienced tremendous growth in recent years, presenting an incredible opportunity to monetize your love for flying into a real means to provide for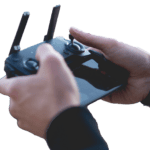 you and your family. In this section, we'll discuss the potential of the drone business and get into the various areas where drones are in high demand.
A Multitude of Opportunities Await
Drones are not just toys for enthusiasts anymore; they have become indispensable tools across numerous industries. By taking advantage of the technology in your drone, you can tap into potential opportunities and establish yourself as a skilled drone operator in high-demand markets.
Inspections: Aerial Precision at Its Finest
You might be surprised that industries such as solar farms operators, powerline and utilities, property management companies, construction companies, and more rely on regular inspections for safety, compliance, and maintenance. Drones offer a unique advantage in accessing hard-to-reach areas with ease, providing aerial precise inspection data like never before. By offering your drone services for inspections, you can assist these industries in streamlining their operations, identifying potential issues, and reducing costs.
Mapping and Modeling: Unleashing the Power of Data
Drones have made 2D and 3D mapping and modeling a reality by capturing high-resolution imagery and gathering precise data through advanced photogrammetry techniques. This capability has proven invaluable in urban planning, agriculture, environmental conservation, and infrastructure development. As a drone entrepreneur, you can provide mapping and modeling services, enabling your clients to make informed decisions and optimize their projects.
Real Estate: Elevating Property Marketing
In the competitive real estate industry, captivating visuals are essential for attracting potential buyers. Drones offer a game-changing perspective by capturing stunning aerial shots and immersive videos of properties. By offering your drone services to real estate agents and property developers, you can help them showcase their listings in a unique and captivating way. Elevating property marketing through drone photography and videography can give your business a distinct edge and open doors to a steady stream of clients.
By tapping into these high-demand drone opportunities, you can step into a variety of ways to monetize your drone and turn it into a thriving business.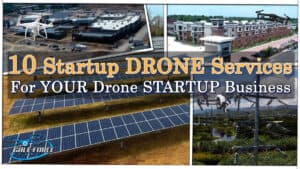 Click into my article "10 Startup DRONE Services For Your Drone STARTUP Business" to inspire you in the direction you'd like to go with your drone business.
Acquiring a Suitable Drone
To kickstart your drone business, I always recommend starting out with the drone you already own. However, it's important to assess its suitability for commercial use by considering its strengths and weaknesses. If you haven't purchased a drone yet, the market offers a wide range of options. Personally, I suggest considering drones such as the DJI Air 2s, Mini 3 Pro, used Phantom 4 Pro, or Mavic 2 Pro. These models strike a perfect balance between affordability and advanced features, making them ideal for commercial purposes.
When deciding on your drone, prioritize its ability to capture high-quality content. Look for features like a high-resolution camera, (minimum 4K) stable flight performance, and intelligent flight modes to enhance your aerial photography and videography. The recommended models I mentioned deliver stunning visuals while offering intuitive controls and reliable flight stability.
Investing in the right drone is a big and important step towards establishing your drone business. With the affordability and impressive capabilities of the models I recommend, you can confidently offer professional drone services and set the foundation for your successful business.
Obtaining Your Remote Pilot Certificate
To legally operate drones for commercial purposes, obtaining your country's required Civil Aviation Remote Pilot Certification is mandatory. This certification ensures that you have the necessary knowledge and understanding of aviation rules and regulations to operate safely and responsibly.
The Certification Process
To obtain the Civil Aviation certificate, you'll need to pass a written exam, and in some countries, a practical or flight exam, administered by the Civil Aviation agency. The exam will typically cover topics such as airspace regulations, weather, emergency procedures, and drone operations. Thoroughly preparing for the exam is essential to increase your chances of success.
Comprehensive Preparation with Online Courses
Online study courses offer comprehensive training materials and resources to help you prepare effectively. These courses cover all the topics required for the exam and provide interactive lessons, study guides, and sometimes practice quizzes. Enrolling in an online course can significantly enhance your understanding and boost your confidence when taking the exam.
Investing the time and effort to obtain your Remote Pilot Certificate will not only ensure compliance with regulations but also demonstrate your professionalism and commitment to safe drone operations.
Building a Portfolio and Offering Aerial Services
One of the best ways to start making money with your drone is to build a portfolio showcasing the type of services you plan to offer. For instance, if you're considering starting with stock photos and videos, begin capturing stunning visuals of diverse landscapes, landmarks, and events to demonstrate your skills and capabilities. This portfolio will serve as a powerful marketing tool to attract potential clients.
Don't hesitate to approach your acquaintances, friends, and local businesses who may have a need for aerial content on their social media platforms, websites, or promotional materials. Offer your services at reasonable (even nominal) rates considering your limited experience, time, effort, and the expertise invested in capturing high-quality footage. It's essential to express the value of your time and charge appropriately, ensuring fair compensation for your work while establishing the worth of professional drone services in the market.
Then as you gain experience and expand your client base, consider diversifying your offerings by providing specialized services such as inspections, construction site monitoring, or photogrammetry. Continuously improving your skills, adapting to client needs, and delivering exceptional results that exceed expectations will help you establish a reputation for excellence.
Collaborating with Local Organizations
Collaborating with local organizations can bring exciting opportunities to your drone business. One of my favorite personal stories is how I joined my local Chamber of Commerce and immediately began developing relationships who brought me into a variety of different service opportunities. It also provided a platform to showcase my aerial captures of interesting places in the community. These organizations are often in search of captivating visual content to promote the area and attract visitors.
Selling Aerial Photo Postcards and Calendars
Another effective collaboration idea is partnering with local agencies and organizations to sell postcards and/or calendars featuring your aerial photos. Approach city officials or tourism boards and propose a consignment-style arrangement where they sell these items in their visitor centers or online platforms, with you receiving a portion of the proceeds. This not only promotes your drone business but also contributes to the local economy and helps you establish connections within the community.
Exploring Stock Photography and Video Websites
You can also look at ways to diversify your income streams in the drone business by looking into stock photography and video websites. These platforms, such as Storyblocks or Envato Elements, offer opportunities to contribute your drone photos and videos and earn royalties from their usage. By creating an account and submitting your aerial content, you can tap into a global marketplace and reach a wide range of potential buyers.
Generating Long-Term Revenue with Evergreen Content
One of the notable advantages of stock photography and video websites is the potential for long-term or passive income streams. Evergreen content, which encompasses timeless and in-demand visuals, has the ability to generate income over an extended period. By capturing beautiful aerial shots that showcase popular landscapes, iconic landmarks, or trending themes, you can build a portfolio of evergreen content that appeals to buyers year after year. This passive income stream allows you to earn royalties from your drone content while focusing on other aspects of your business.
Targeting Real Estate Professionals
One of the most common entry points into the drone industry is providing real estate photography and videography, which presents a lucrative opportunity for drone businesses. By offering aerial services for property listings, you can provide real estate professionals with powerful visual media that enhances their marketing efforts. Start by targeting local individual agents and real estate agencies in your area. Reach out to them and offer your services, highlighting the unique perspective and visual appeal that drone photography and videography can bring to property listings. Emphasize your strengths and the unique value you can offer to differentiate yourself from the competition.
Presenting Your Work and Creating Business Cards
To establish credibility and showcase your skills, consider contacting local real estate offices and offering to present your work during their meetings. This provides an excellent opportunity to demonstrate the value of your aerial services and leave a lasting impression with your unique style and capabilities.
Additionally, it's important to have business cards that include a QR code linking to your online portfolio. This adds a convenient and professional touch, allowing interested parties to easily access your portfolio and experience the quality of your aerial photography and videography.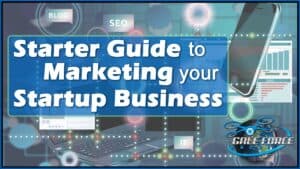 Click into my article "Starter Guide to Market Your Drone Services Business" to learn how you can set up your marketing and start getting clients!
In the beginning , generating quotes and pricing for your drone services may be a challenge, given the various factors that come into play, such as location and market demands. Doing your homework is extremely important to understanding the market and being able to confidently generate proposals for your drone services.
Start by checking the pricing for similar services in your local area. Look at what other drone operators are charging and take note of any variations based on factors like experience, equipment, and the scope of the project. This will give you a good starting point for setting your own rates.
Our personal experience can also provide valuable insights when considering pricing. Reflect on your expertise, the high standard and quality of your work, as well as the unique value you offer to clients. Consider offering different pricing options, such as package deals, hourly rates, or project-based pricing, to cater to the diverse needs of your clients.
Here are some pricing examples for reference:
Aerial photography: $150 – $300 per hour or $500 – $1000 per project.
Aerial videography: $250 – $500 per hour or $800 – $1500 per project.
Specialized services (e.g., 3D mapping, inspections): $500 – $1000 per project or custom pricing based on complexity.
Remember that pricing is subjective and can be adjusted based on your specific circumstances and client requirements. It is important to strike a balance between providing value to clients and ensuring the financial sustainability of your services.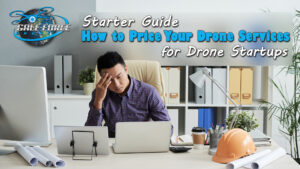 Click into my article "How to Price Your Drone Services" for more in-depth guidance on pricing your drone services.

Starting a drone business presents exciting opportunities for aspiring entrepreneurs. Throughout this article, we have explored essential steps, from acquiring a suitable drone and obtaining the necessary certifications to building a portfolio, collaborating with local organizations, and exploring a variety of different monetization strategies. By leveraging these strategies, you too can take the drone you own and turn it into a profitable and rewarding business venture. I urge you to dive deeper into the resources and ideas I have shared, and I welcome you to contribute your own experiences and suggestions. The drone industry holds immense value, and with determination and creativity, you can thrive in this dynamic field!