In this guide, I provide you a step-by-step guideline for how to start your drone PV Solar Inspection Business. You will learn how to:
Identify and purchase the equipment you need to perform the service.
Quickly build your knowledge and confidence to sell and perform the service.
Set up your branding and marketing to find opportunities, create your prospect call list and sell your services.
Solar Companies Need Aerial Inspections!

Solar or clean energy is the fastest growing source of new energy on the planet and is the #1 source of new energy generation and growing incredibly quickly worldwide.
Solar companies will have a component that is dedicated to operations and maintenance, widely known as O&M. This component may be an integrated department within the solar company, or the solar company may outsource the operations and maintenance to a 3rd party company that specializes in the ongoing maintenance and support of the solar plant operations.
All solar energy companies, large or small need scheduled inspections of their solar energy systems. It has been my experience working with solar companies that despite this being a necessary and important function to ensuring maximum performance of the solar farm, routine inspections are often neglected due to cost. Understanding the challenges solar companies' face constructing and maintaining any type of renewable energy system, while maintaining profitability, can be daunting.
Traditionally, a Solar Company would need to hire a contractor, or perhaps employ manpower to conduct their inspections by walking the solar farm, row-by-row, panel-by -panel with a handheld thermal scanner to check for defective cells or cables indicated by hot spots or anomalies appearing in the images. As part of this process, the technician or team would need to manually keep track of the location of the faulty panel in order to perform remediation or replacement. Obviously this method is inefficient, time consuming and possibly hazardous to the O & M personnel.
As you learn how to start your drone PV Solar Inspection business, you can be confident that you are perfectly positioned to perform this service for these companies. Your primary advantage, operating as a sole proprietor, is the ability to keep your price affordable yet delivering an inspection report that matches with the largest and most well-known drone services providers.
In this article, I will provide you with the basic steps you need to know to launch your solar inspection service.
Getting started in PV Solar system inspections is not difficult, nor is it expensive, however just like any business, you will need to acquire the basic essentials:
Your Field Gear – identify what you already own then create a list of the gear you need to round out your toolkit. Your drone will need to have the proper sensor to begin inspecting PV systems. Using the right equipment is the foundation of correctly performing an aerial solar PV inspection. In my article "Top 3 Prosumer Drones For Your Drone Startup Business", I offer more assistance on the topic of what equipment makes sense for your operation.

In the following section I list inexpensive drone options to be able to capture thermal and visual inspection imagery.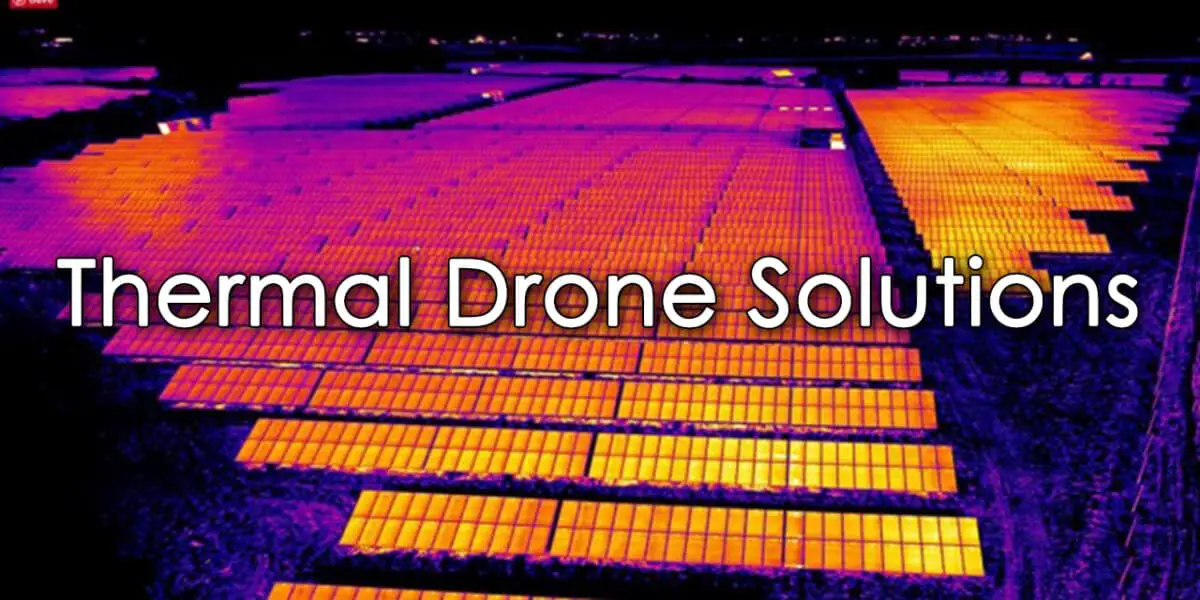 Thermal cameras, or the industry term "sensors", can be very pricey, especially when you are looking at manufacturers such as industry standard
for example. However, there are many affordable options available.
One thing to note, I have researched options to outfit an existing drone. For example, if you currently own a DJI Phantom 4 or a Mavic Pro, there are kits available to integrate a thermal sensor. However, due to the average cost of the thermal sensor (camera) this scenario seems to be cost prohibitive.
In the following, I list 3 drones that are fully integrated with both the thermal and visual sensors allowing you to go out and start flying thermal inspections.
One Option is the Parrot – Anafi Thermal Drone 4K (click below for more information)
Another Option – Autel EVO II Dual Thermal & 8K Camera (click below for more information)
My Favorite Option! The DJI Mavic 2 Enterprise Dual Thermal Drone (click below for more information)
There are many different ways you can gear up, and I suggest taking time to shop on eBay or other online resources for used equipment. You can equip yourself with a second-hand Inspire 1 or 2 with an XT2 and you're off to the races. The added benefit to going this route is that it opens you up to other services you can offer.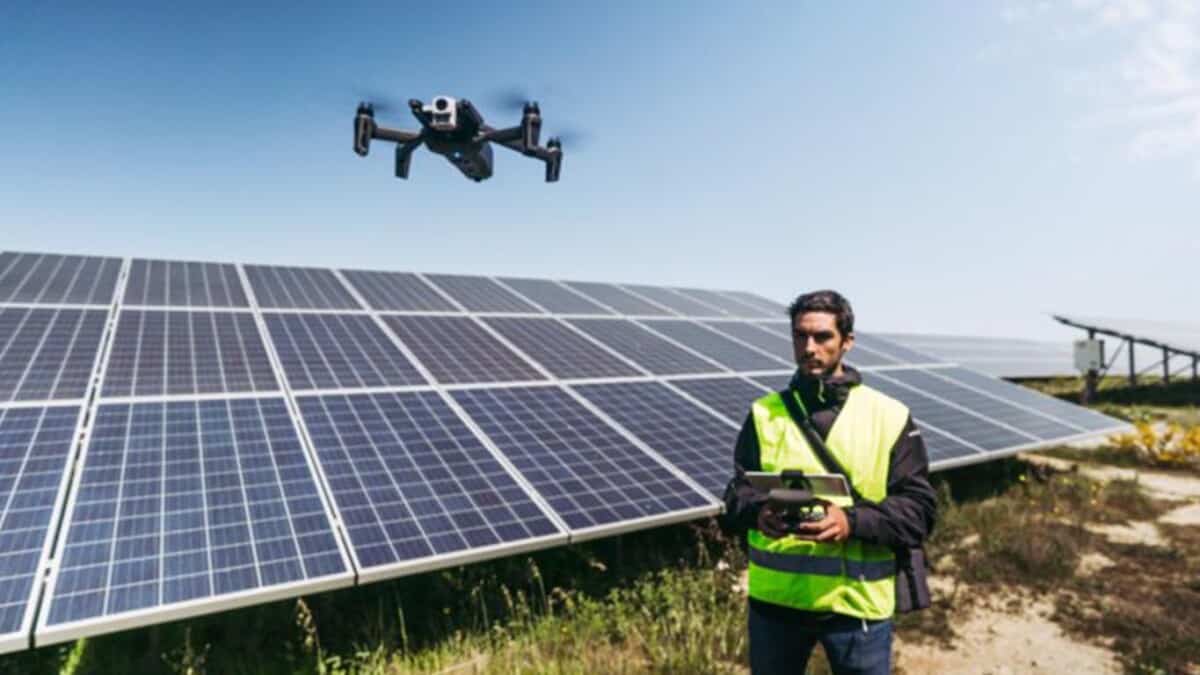 Now that you are equipped with gear, it is time to develop and establish the proper methodology to go out and perform your Drone PV Solar Inspection operation. In the following section, I provide details to properly plan out your solar inspection mission.
Fortunately, your first mission will only happen once! Then your next subsequent mission will improve based on the experience you gain, and as you continue, your efficiencies will improve until you have refined and established your standard methodologies for each of your services. One of the most important thing you can do is to create a checklist. This checklist will include everything from the client details and location of your mission, to the equipment and supplies you will need, and your pre-flight and flight planning checklist. Personally, I purposely treat every mission as if it is my first, meaning, I do not assume I have every cable, battery or prop, I go through my checklist. I do not assume I know the location without doing some research on the location. Another thing I will mention here, is not to allow the client or the people who might accompany you (invited or not) cause you to feel rushed or distracted. This can absolutely cause mistakes to occur that can disrupt the mission, or worse, force a rescheduling of the job. It is very important to be systematic as you arrive to the location, set up your gear and launch your drone.
In the days leading up to the scheduled mission, it is good exercise to research the solar site and surrounding area. You can usually find a google map of the site that will help you determine proximity to potential restricted fly zones such as nearby airports or military bases. If so, just follow your local FAA guidelines to acquire a waiver. I assure you, it's not difficult, it is usually as simple as a quick phone call to the airport ATC (air traffic control) to notify them of the flight operation. It's always better to be prepared in advance to avoid any disruption or cancellation of the mission.
I also recommend acquiring flight insurance for the mission. I use Verifly which is on-demand liability insurance coverage for commercial drone flights. You can purchase upfront by the hour, day, or week depending on the mission.
Upon arrival, I take a few minutes to scout the site, maybe do a quick flight or walk it to look for any potential hazards or  obstructions such as trees, transmission or distribution powerlines or poles, buildings or other construction that you need to be aware of during flight operations.
In the next section, I will discuss some high level guidelines for performing the solar flight inspection.
Solar Inspection | Data Acquisition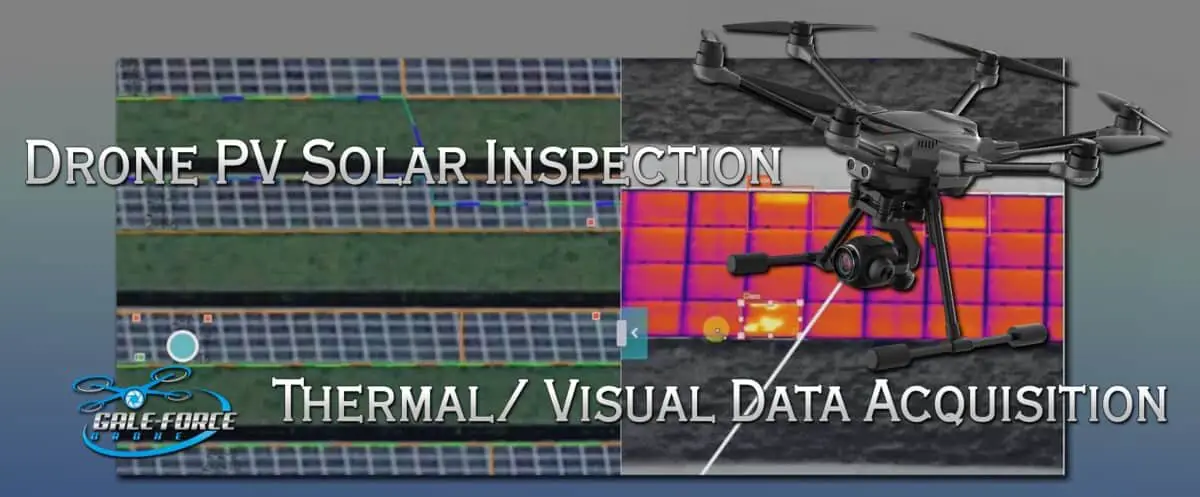 Alright! So, by this point you have been awarded the client contract; you have your equipment and you have your mission plan worked out, with all your checklists checked off. Now for the most important component of the job!
Data acquisition is obviously what the client is paying you for, and quite honestly they are not necessarily interested in your cool drone hardware, or your checklists, but they will be eagerly looking forward to the data, and I am not speaking about photos or video. The data that the client will be looking for from you can actually be delivered by two different methods. You will already have negotiated this prior to winning the contract.
I. The client will ask for the raw imagery and perform their own processing of the "data" themselves.
If the client is insisting that they only need the flight acquisition done, then absolutely, respond with your proposal, win the project and go fly it!
I could go into a lot of depth here, but to keep it simple, you will run into different client scenarios with solar companies. 1) the client is the owner/operator of the solar farm, 2) the client is a 3rd party O&M (operations & maintenance) company, or 3) the client is a data analytics company will contract you.
In any case, it's possible, even likely that they will only want you to perform the flight acquisition. Early on, this sounded perfectly logical and reasonable to me, however, this will not only limit or minimize your income potential but also devalues your brand, and by going along with this, I realized I was losing repeat business because I was pigeonholed as a drone operator only. Always remember to ask yourself, what is the end-game for the client? Your value is NOT flying the drone, your value is the data or the deliverables. I recognized that I was not a solar engineer or technician so how would I be able to provide reliable analytics reports? More on this later in the article.
II. The client will ask for the full inspection, including flight acquisition, data analytics and reporting.
This is EXACTLY what you want! First, let me encourage you, this is nothing to be afraid of. Honestly, I was afraid of this in the beginning and only offered the flight acquisition.! If only I had known then what I learned later on, that I could outsource the data processing online and at a relatively inexpensive cost! There are companies that this is what they do and they offer anonymity that allows you to deliver the complete inspection under your own logo and brand! SO NOW, you are not only the drone operator, but you are the solution provider! Again, as I said earlier, it's all about presenting value to your client. As a benefit to the client, they now have a 3rd party report that they can utilize to go out and perform preventative maintenance and/or remediation in the solar farm. Additionally, by having a 3rd party report, they can provide this to board members, investors or stock-holders to provide assurances that the solar plant is being properly monitored and maintained.
In the next section, I will provide you with resources who can perform these analytics by using your flight data.
Data Processing, Analytics And Reporting
As I have described so far in this article, we have tremendous resources to provide us with data processing, analytics and reporting. You will want to research the best solution for you based on your personal criteria. A few things to consider are the client requirements, your budget, the turn-around time for the final reporting. Some companies will offer you the option to place your branding on the reports, but this will usually come with a premium subscription. As a tip, I have experienced being able to customize the reporting in order to place my logo and brand the reporting as my own. These are things you will need to think about when determining what solution to go with.
When crafting your proposal, you will need to factor this cost into your price to the client. I typically mark up this cost by 10%, but you will need to determine this based on the client budget. Also, this is just a side-note, I have found that solar companies are very cost-conscious on these inspections. But as I said at the top of this article, you will be uniquely positioned, as a small business, to keep your costs minimized and be able to offer the client a competitive price while delivering a professional product at a nice profit.
Below, I list my preferred partner for reference.

To deliver the best possible results, you need the best Solar inspection software. Our cloud-based platform keeps your data easily accessible and safe, and allows you to share inspection results with anyone south of (or in) Santa's workshop.
How To Get Your FAA Part 107 Pilot Certification
If you are serious about learning how to start your Drone PV Solar Inspection Business and making money with your drone, whether it be Real Estate, Aerial Inspections, etc., then you will need, from the FAA a 14 CFR Part 107 certification.
The best source for your training can be found by clicking on RemotePilot101. Jason Schappert is a pilot and author of 8 best-selling aviation flight training books. While studying and taking tests is not the most fun, Jason breaks it down into 10 easy to follow (at your own pace) video lessons. These lessons are straight and to the point giving you the exact knowledge, nothing less, nothing more than what you need to pass the exam. Additionally, he is continually updating the training to keep it relevant to any changes to FAA regulations. This membership is a 1-time subscription – for life! So when you're 24 month renewal comes around, just sign in to RemotePilot101 and refresh your training.
Just remember, if you are flying commercially, you will need your Part 107 certification. It's not hard, you can do it!