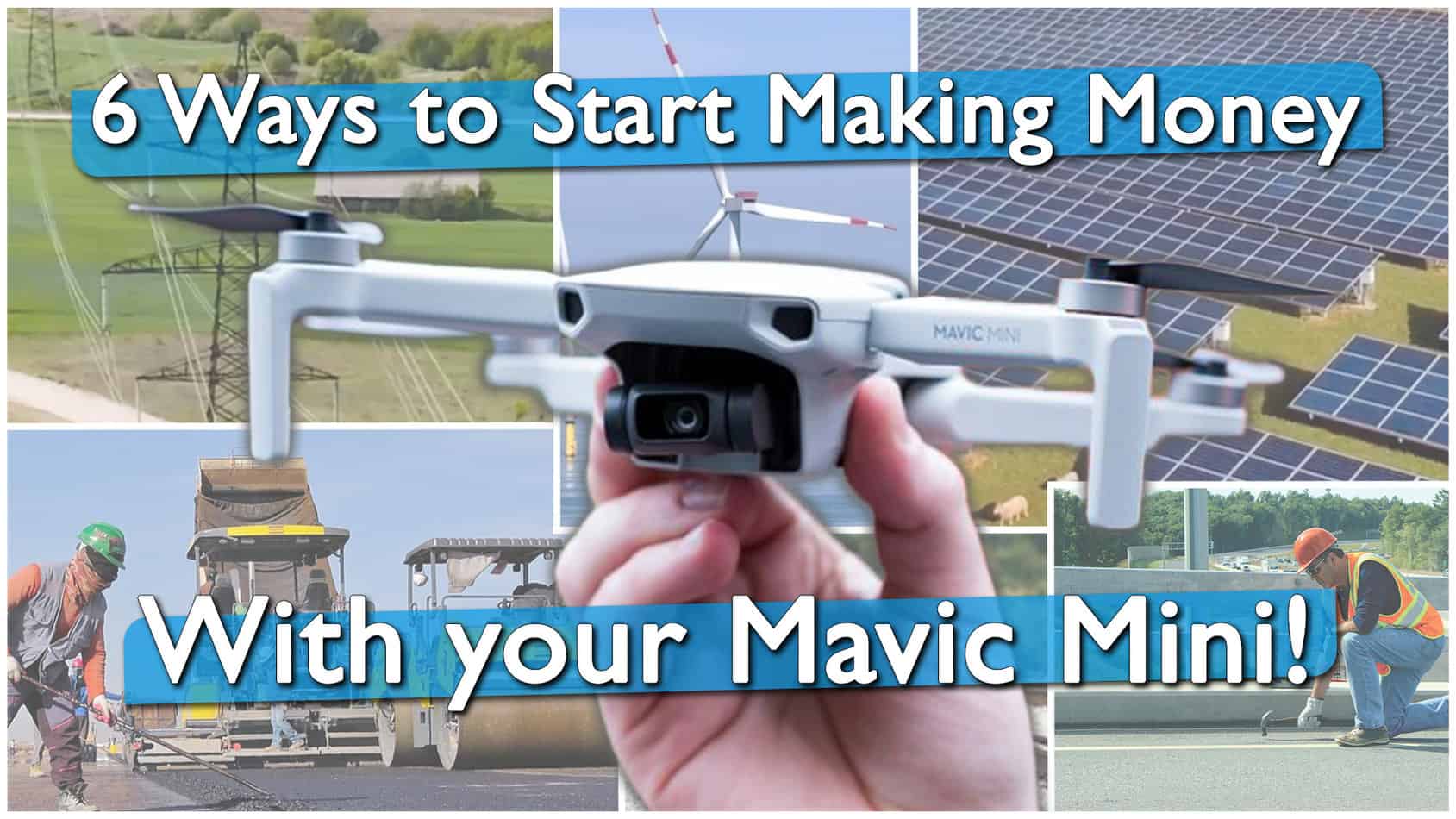 I am asked quite often about "what type of drone is needed to start flying and generate income?" Here lately, I have had quite a few inquiries specific to the DJI Mavic Mini and Mavic Air Drones.
So, in answer to the many inquiries, I decided to offer a list of professional drone services that can be performed to make money with your Mavic Mini drone, as well as other small form factor drones.
The DJI Mavic Mini series that includes the first generation Mini, as well as the Mini 2 and Mini 3 are really affordable lightweight and compact drones and can be used for several of the basic services. Then, as you begin to generate a consistent stream of income, you can graduate to drones with capabilities and sensors to broaden your services offerings. In fact, I believe this is a great way to determine if the drone business is right for you!
Sell your photos and videos on stock marketplaces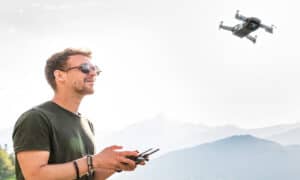 One way to generate quick income, and more importantly passive income is selling stock photos and video. And if you have already been flying for a while, you may already have content that you can get started with. Basically, you register an account on various stock marketplace platform, and when a photo or video is sold, you get a commission.
The type of photo and video that sells the best and are often searched for on these marketplaces.
Nature Shots

Urban Landscapes

Unique Landmarks

Famous Buildings

And Timelapse Videos are also great.
Be sure to learn the best settings for your particular drone, as well as the best photo and video editing techniques to maximize the look of your content which will in turn be a quick and straightforward way to make money with your mavic mini drone!
Wedding or Event "Drone" Photo and Video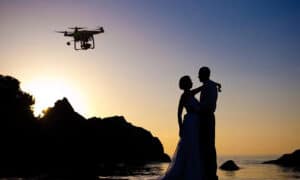 Wedding and Event Aerial Photography is another great way to start making money with your drone. So many couples or the families involved with capturing their special day in photos and video are becoming more and more interested in the dramatic impact that aerial or drone photo and video offer. This can be super profitable, but keep in mind, in order to beat the competition, you will need to provide very high-quality shots that are also well produced. Starting out, you might begin by offering to provide drone photos and video for friends weddings, for free and then use that experience to build up your portfolio, as well as potential referrals for paid work. I also suggest, and I did this a lot in the beginning, was to partner up with commercial photographers. I did a lot of freebies, but within a few weeks, I began to pick up good paying jobs.
Advertise Hotels and Resorts
Advertise Hotels and Resorts – hotels and resorts have started using aerial footage as an alternative to standard photography because drones can show off the location as well as the facilities and amenities for their marketing media. For example if a hotel or resort is located right next to the beach a drone can capture aerial footage showing the beach as well and how the hotel is situated. Rarely will a hotel or resort employ an in-house Part 107 certified drone pilot to fly and capture this footage making it a great opportunity for you to go in and offer your services. A good way to get into this line of business, would be to e-mail local hotels and offer your services for free. Again to build up your portfolio, and by providing a high-quality product, you can count on it leading to referrals and before you know it, you can begin charging a premium for your services. Be sure to have your photo and video editing software and be capable of producing content that hotels will love.
Commercial and Residential Real Estate
These days, real estate agents and/or agencies are using aerial photos and videos as a standard part of the photography package. A home listing without drone photography might be overlooked whereas listings with drone photos and video present dramatic views of the property features and location.
Click to check out my article "Are Realtors Hiring Drone Photographers?" where I go deeper into this topic. 
Real Estate Agents need their home listings to stand out online,  and high quality aerial photos and videos allow them to do just that. Again, most Real Estate agents and agencies will contract commercial photographers, so I recommend getting acquainted with the local real estate photographers and partner up with them to provide the drone photos and videos as part of the package. You can also introduce yourself to the smaller local real estate agents and offer your services. I did this, and would often get same-day jobs and payment. Real estateis a popular way to make money with your mavic mini drone.
Here is an actual Client Marketing Video that I produced.
Corporate Event Photography
Corporate Businesses will often host regular or annual conference events, bringing their employees together for training and skill building, team building, or award ceremonies. Most often the event coordinator will contract a professional photographer to capture the special moment. The content is then used to showcase the event, either online or in-house. Again, this is a great opportunity to offer your services to provide drone photos and videos for these types of events and potentially make money in this niche. We have all seen the photos with hundreds of employees; a drone shot would make capturing this type of photo so much easier, not to mention more dramatic.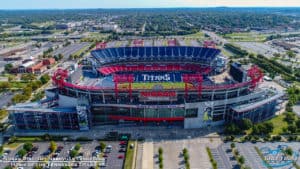 This one can be a little tricky with the flight restrictions over crowds and especially over sporting arenas. But, while we may not be able to fly our drones over these, we can absolutely capture smaller local event, so long as we are minding flight regulations, and can potentially pay very well. Some ideas would be showing off highlights of the local marathon race, or bicycling race, High School football games, especially regional championship games. Drones really have the advantage and are amazing for capturing the action as it is happening. Additionally, if one of these sporting events traverses a large area, again such as a marathon or bucyle race, photos and video shot at ground level simply do not have the ability to capture the moments like a drone can. We can also create videos for local teams and events as promotional content such as advertising a sporting event on social media. Just keep in mind with this niche to be aware of flight restrictions and keep your drone at the required and proper distances from people at all Times.

How To Get Your FAA Part 107 Pilot Certification
If you are serious about making money with your drone, whether it be Real Estate, Aerial Inspections, etc., then you will need, from the FAA a 14 CFR Part 107 certification.
The best source for your training can be found by clicking on RemotePilot101. Jason Schappert is a pilot and author of 8 best-selling aviation flight training books. While studying and taking tests is not the most fun, Jason breaks it down into 10 easy to follow (at your own pace) video lessons. These lessons are straight and to the point giving you the exact knowledge, nothing less, nothing more than what you need to pass the exam. Additionally, he is continually updating the training to keep it relevant to any changes to FAA regulations. This membership is a 1-time subscription – for life! So when you're 24 month renewal comes around, just sign in to RemotePilot101 and refresh your training.
Just remember, if you are flying commercially, you will need your Part 107 certification. It's not hard, you can do it!