As the demand for skilled drone pilots continues to increase, it's important to understand the factors that might affect your pay rates.
In general, the median annual salary for drone pilots is around $80,000, but this may vary greatly depending on the organization, job requirements, and your skillset. Military and government positions offer a lower average salary range of $30,000 to $40,000 annually, while self-employed or freelance pilots have unlimited earning potential. Let's explore the various factors that impact drone pilot salaries and I will offer some advice on setting your competitive rates to maximize your income in the drone industry.
Factors That Determine Drone Pilot Salaries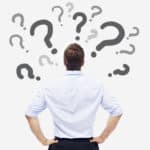 If you're just getting your drone startup going and learning about the drone industry, Understanding the earning potential of drone services is crucial in order to grow your business and achieve financial stability. However, the drone industry can be complex and difficult to navigate, which is why we are here to break it down for you.

Let's begin by discussing the types of drone services that are available to pilots. From real estate photography to surveying and inspection, each service comes with its own earning potential. But how do you determine your value as a drone pilot?
And then, to determine the earning potential for drone pilots, we need to first think about some of the dynamics involved in determining the value of a drone pilot.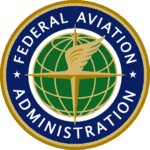 While obtaining your Part 107 certification is important, it is just the beginning of your journey. The real differentiator in salary potential lies in your industry knowledge, flying experience, and expertise. As a hobbyist, you may have limited experience in the disciplines required for a commercial drone operation. However, with the right skills and expertise, the earning potential can be unlimited.

To be fair, I know pilots who gained a lot of experience flying prior to getting their Part 107. And this is actually possible, so long as they are working under the immediate supervision of a certified pilot. But for me personally, I did not have any real professional experience at the point when I acquired my Part 107. 
The primary distinctions in determining the salary potential of a drone pilot is going to be the type of job or service you are providing, the company or industry you are working for, and whether you are self-employed or working for another company can all impact your salary.
The actual income we can earn will vary on 2 or 3 scenarios, for example:
the particular job (or service),
the company (employer) and the industry we are working in
and there can also be a difference in wage depending on whether we are working for ourselves or another company.
The commercial drone industry is still a relatively new and developing industry, accurate and historic salary data is only beginning to become standardized. However, operating as a freelance pilot under your own brand allows you to set your own pricing and earn a salary that you feel comfortable with. Starting with just a drone and a few accessories, you can have a low cost of operation, meaning any money earned goes directly into your pocket as salary.
To sustain your business, you will need to invest in equipment and consider factors such as travel time, length of flight, image processing, and client requirements when pricing your services. By estimating the time it will take to complete a project and coming up with an hourly or daily rate, you can set yourself up for success.
Establish a Pricing Strategy for Your Drone Services
When I was starting out, the way I established my pricing in the beginning was a simple formula based on what I thought my time was worth. I came up with an hourly rate and a day rate, and would estimate how long I thought a project would take. The factors include travel time to and from the site, the length of time for the flight, and the image processing (photo and video editing) all the way to completion, uploading the data and invoicing the client.
In the first year or so, the salary that I came to expect ended up being right in line with the numbers I mention at the top of this article. Over the course of a few months, starting at zero, it wasn't long before I began seeing the reality and potential of earning a sustainable income.
To provide some substance to these theories, I will give you an example of a Real Estate project, I took the following factors into consideration:
the location (travel time and other expenses)
the client requirements
the size of the property
estimated time onsite
estimated time processing the photo and video
After about the first year, my typical real estate package averaged out at about $500 to the client, then less expenses, travel and insurance, I was usually able to pay myself about $400 per job, and I can usually complete 2 real estate jobs in 1 day.
While the earning potential can be high, it requires dedication, hard work, and consistent service delivery. With focus and great marketing, you can turn your drone startup into a thriving business and achieve your financial goals.
How Drones are being used, and what Drone Pilots are hired to do
The use of drones have literally changed the game and how various industries are improving efficiencies, safety, as well as profit margins. From real estate and marketing to infrastructure inspections, search and rescue and crime scene mapping, the applications of drones are vast and constantly expanding. Let's explore some of the ways drones are being utilized in the market today:
Real Estate: Capturing aerial footage and photography of homes and properties to enhance marketing efforts and provide a unique perspective for potential buyers.

Construction and progress site monitoring:

Performing aerial monitoring of construction sites to identify potential issues and monitor progress and stockpile measurement on construction sites.
Infrastructure inspections: Drones are used to inspect and monitor infrastructure like powerline, pipelines, bridges, railroads, and telecommunications towers.
Search and rescue: Providing aerial assistance during search and rescue operations by covering a larger search area in a shorter amount of time.

Photogrammetry:

 

The process of obtaining accurate measurements and maps from image data. Topography mapping, 3D modeling, and digital twin modeling for buildings, towers and other structures have become more accurate, efficient, and cost-effective.

Many others: 

including the agriculture sector where drones are being used for crop monitoring, plant counting, and spraying. The entertainment industry where drones are being used extensively for film making, and journalists are using drones for capturing bird's eye views of newsworthy events.
These are just a few examples of the specialized types of work drone pilots are hired or contracted to perform. The opportunities for drone pilots are vast, and there is a wide spectrum of services for them to explore. As the drone industry continues to grow, we can expect to see even more innovative uses for drones emerge.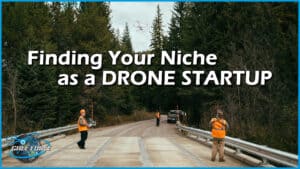 In my article "How to choose Your Niche as a Drone Startup" I provide more in depth guidance and direction on finding the specific service(s) that you can start out with.
Presenting Yourself as a Professional Drone Pilot
As I have eluded to in earlier sections of this article, there are 2 main employment categories to consider. Presenting yourself as a drone pilot in the market requires careful consideration of the employment options available. As a professional drone pilot, you can choose to:
Work as a self-employed freelancer
Work as an employee for an organization or company
For most new drone pilots, especially those who started out buying their first Mavic or Phantom drone, its a natural direction to start out offering freelance photo and video services. And as we grow into the profession, we then go about acquiring our FAA or Civil Aviation UAV (drone) pilot certifications. This is where things will begin to open up for us as professional drone pilots. 
At this stage, we can make the decision to operate under the category of self-employed or freelance, and seek out client work. Or, we can look for drone positions, working for other companies. 
Self-Employed or Freelance Drone Business

When considering self-employment, it is important to take into account the necessary requirements, such as acquiring liability insurance, to ensure that you are fully equipped to handle any issues that may arise during your work. As a self-employed drone pilot, it is important to be proactive in seeking out clients and delivering high-quality services to establish your reputation and build a successful business.
Owning your own business can be fulfilling and satisfying, but it does not come easy. We have to be aggressive and go out and get the business, make sure we are equipped to perform the services, and deliver an excellent product. Done right, the sky is the limit, (pun intended) in terms of income potential.
Working as a Drone Pilot for another Company
Alternatively, you may prefer the idea of working for a company that can provide structure and stability; especially for those who prefer a regular salary and do not wish to take on the responsibilities of owning a business.
Many companies, such as those in law enforcement, emergency response, construction, and power or utility infrastructure, are hiring certified pilots to perform internal drone works, creating employment opportunities for professional drone pilots. Additionally, working for Drone Service Providers can offer valuable experience and allow you to expand your skills across a range of practices.
Whichever route you choose, presenting yourself as a professional drone pilot in the market requires a strong understanding of the industry, the ability to offer high-quality services, and a commitment to excellence. By carefully considering the options available and working hard to establish a strong reputation, you can establish yourself as a leading professional in the exciting and constantly evolving field of drone technology.
How To Market Yourself, or Your Business
Now that we have discussed the different services that are available in the drone industry, the question remains: how do you get started and find work? The key to success lies in marketing yourself effectively and strategically.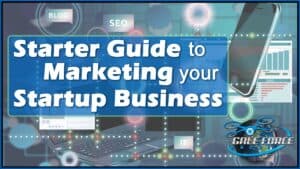 Click into my article "Starter Guide to Market Your Drone Services Business" where I go into great depth on how to effectively market your Drone Services.
I have found it astonishing the sheer number of opportunities in the market! Whether you are contracting through companies like Dronebase, or other companies that offer drone-on-demand type services. Or perhaps, you are partnered with a commercial photography company that contracts or hires drone pilots, or calling on real estate agencies, it's really up to us as individuals to get out and get work. 
In my personal experience early on, I found that quick success came from hustling in my local market. To start, I built my website and joined the local Chamber of Commerce to network with other members. I also visited real estate agencies to drop off my business card. Contrary to popular belief, it doesn't take a lot of money to get started. My initial investment was around $400, which I was able to recover within the first month.
I also recommend being willing to do some work for free to build your portfolio and hone your skills. This allows you to practice not only flying, but also the entire operation, including processing photos and videos and delivering to clients. It's a great way to gain experience and build confidence in performing the work.
When it comes to seeking employment opportunities, I strongly urge you to start out doing freelance to grow your skills and gain experience. Then once you have built up your expertise, there are numerous ways to find job opportunities. Popular online job boards like Indeed.com and LinkedIn often feature drone-related listings, while freelance websites like Upwork and Fiverr can also be useful resources.
Passing It Forward: Lessons from My Drone Business Journey
As I wrap up, I want to underscore that the suggestions and tips I have shared throughout this article come from my own personal experience starting my drone services business from scratch. I have learned so much along the way, and I truly believe that anyone can achieve success in this industry with hard work and a positive attitude.
Starting a business is never easy, and it requires dedication and persistence. However, through my own journey, I have found that even on the toughest days, building my drone business has been the most rewarding experience of my working career. I firmly believe that with the right attitude and work ethic, anyone can succeed.
In conclusion…
I encourage anyone interested in starting a drone services business to take the leap and pursue their passion. By following the suggestions I have provided, along with a commitment to hard work and a positive attitude, you can turn your dreams into a successful reality.
How To Get Your FAA Part 107 Pilot Certification
If you are serious about making money with your drone, whether it be Real Estate, Aerial Inspections, etc., then you will need, from the FAA a 14 CFR Part 107 certification.
The best source for your training can be found by clicking on RemotePilot101. Jason Schappert is a pilot and author of 8 best-selling aviation flight training books. While studying and taking tests is not the most fun, Jason breaks it down into 10 easy to follow (at your own pace) video lessons. These lessons are straight and to the point giving you the exact knowledge, nothing less, nothing more than what you need to pass the exam. Additionally, he is continually updating the training to keep it relevant to any changes to FAA regulations. This membership is a 1-time subscription – for life! So when you're 24 month renewal comes around, just sign in to RemotePilot101 and refresh your training.
Just remember, if you are flying commercially, you will need your Part 107 certification. It's not hard, you can do it!